The 17th Puchon International Film Festival (PiFan) wrapped with Ben Wheatley's Sightseers bagging the top Best of Puchon Award as well as the Best Actress Award for Alice Lowe.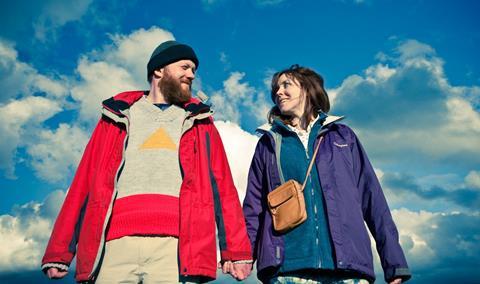 The UK buzz film scooped up the cash prize of $13,500 (KW15m) which comes with the Best of Puchon Award.
Wheatley in a video message to PiFan said, "I want to thank you for supporting my films over the years and it's really an honour to get an award from such a prestigious film festival. Thank you."
Held in the city of Bucheon, about an hour's drive from Seoul, PiFan holds onto the former official Romanized spelling of the city's name, Puchon.
Singaporean director Eric Khoo, who headed the Puchon Choice: Feature category jury, said, "We've watched many interesting films and have been very inspired."
His jury awarded Anurag Kashyap the Best Director Award (KW10m) for Indian film Ugly.
Joel Torre took the Best Actor Award for his performance in Erik Matti's Filipino thriller On the Job, which also nabbed the Jury's Choice Award.
Screening 229 films from 44 countries, this year's PiFan saw a slew of high profile guests such as Lee Byung-hun, Gianna Jun, Matsuda Ryuhei, Tsukamoto Shinya, Ha Jung-woo and Shinkai Makoto.
Out of a total of 285 screenings, 152 (53%) were sold out as of July 25.
Jang Cheol-soo's recent hit featuring young North Korean spies, Secretly Greatly, picked up the NH Nonghyup Citizen's Choice Award, also known as the audience award.
The European Fantastic Film Festivals Federation gave the EFFFF Asian Award for the best Asian film in the World Fantastic Cinema section to Reema Kagti's Indian film Talaash.
The NETPAC Award for best film in the Vision Express section went to Japanese director Yoshida Daihachi's high school film The Kirishima Thing.
The LG HiEntech Award (KW5m) for the best Korean independent film went to Hwang Cheol-min's Oldmen Never Die.
PiFan's Closing Film this year was local film The Terror Live, written and directed by Kim Byeong U. Starring Ha Jung-woo, the thriller reportedly sold out within three minutes of opening online ticket sales.
Presenting his world premiere, Kim said, "I brought a very raw first draft of the script and participated in PiFan's NAFF project market in 2009 where it won support. After four years, the film is completed and I'm honoured to have it screening at the festival."
Investor/distributor Lotte Entertainment is handling the film.
PiFan runs for two more days of repeat and special screenings.