Upcoming 27th edition to open with Asian premiere of Dain Iskandar Said's Interchange on November 23.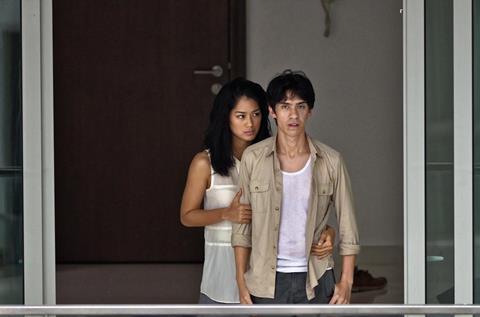 The 27th Singapore International Film Festival (SGIFF) has unveiled its full line-up, comprising 161 titles from 52 countries across 13 sections.
The selection includes 16 world premieres, nine international premieres and 18 Asian premieres.
Among them are new features by masters such as Garin Nugroho, Lav Diaz, Tran Anh Hung, Naomi Kawase, Fruit Chan, Anurag Kashyap, Reha Erdem, Trinh Minh-ha, Kirill Serebrennikov, Kelly Reichardt and Ken Loach, many of whose earlier works were previously screened at the festival, according to programme director Zhang Wenjie.
In addition to the masters, Wenjie adds that a number of new filmmakers from Indonesia, Cambodia, Laos, Vietnam, Philippines, Mongolia, Japan, Nepal, Turkey, Afghanistan, Bangladesh, France, Latin America, Taiwan, Singapore and the US are featured across various sections.
10 Asian films are vying for the Silver Screen Awards, including the world premieres of Abdulla Mohammed Saad's Live From Dhaka and Wicaksono Wisnu Legowo's Turah, and the international premieres of Manuel Alberto Maia's Nokas and Jet Leyco's Town In A Lake.
They will be competing with other recent festival premieres such as K Rajagopal's A Yellow Bird from Cannes' Critics Week, Locarno competition title Anocha Suwichakornpong's By The Time It Gets Dark, Chu Hsien-Che's White Ant, which received a FIPRESI at Busan, Deepak Rauniyars' White Sun from Venice, as well as Verge by Ayhan Salar and Erkan Tahhuşoğlu and Boonsong Nakphoo's Wandering.
The Asian premiere of Malaysian director Dain Iskandar Said's noir fantasy thriller Interchange will kick off the festival on November 23. It will be accompanied by the festival's first commission, The Pursuit Of A Happy Human Life, an omnibus film by Gladys Ng, who was the recipient of best Singapore short film last year.
Special Presentations
The Special Presentation will bring a gala showcase of three anticipated films: Mrs K, which premiered at Busan and reunites Malaysian director Ho Yuhang with iconic Hong Kong martial arts actress Kara Wai after their multiple award-winning At The End Of Daybreak; Indonesia's renowned female director Nia Dinata's girl power musical film Three Sassy Sisters, which pays homage to Indonesian musical classic Tiga Dara by legendary director Usmar Ismail; and Myanmar-born Taiwan-based Midi Z's The Road To Mandalay, which earned the Fedeora Award for best film at Venice Days.
The Singapore Panorama will introduce four world premieres by local directors, including Kan Lume's Ariel & Olivia, Min-Wei Ting's I'm Coming Up, Sam Loh's Siew Lup and omnibus film 4 Love.
The Asian Vision section will screen the world premieres of Hooly Bible II by Chinese auteur Li Hongqi, Walking Street by Korean provocateur Lee Sang-woo and starring Bae Sung-hyun as well as the international premieres of Thai director Kongkiat Khumesiri's Khun Pan, starring Ananda Everingham, and Voyage Of Terengganu, which marks Malaysian New Wave pioneer Amir Muhammad's return to filmmaking after a seven-year hiatus.
The festival will host several masterclasses with renowned filmmakers such as Fruit Chan, Naomi Kawase (jury head of the Silver Screen Awards' feature film section), Anarug Kashyap (head mentor of the Southeast Asian Film Hub), Herman Yau and Tran Anh Hung.
Darren Aronofsky
There is also An Evening With Darren Aronofsky, which will screen his debut film Pi and follow with a post-screening dialogue with the director.
The other sections include Tribute: Fruit Chan, Focus: Naomi Kawase, For Nizam: A Retrospective, Mutating Mythologies – Hybrid Cinema of Latin America, Cinema Today, Classics and Imagine (which consists of a showcase of pioneering Vietnamese filmmaker Trinh Minh-ha and a special focus on Singapore video artist Toh Hun Ping.
This year's Silver Screen Awards will also celebrate two industry veterans: Hong Kong director Fruit Chan will receive the honorary award, while Hong Kong actor Simon Yam is the recipient of the Cinema Legend Award. The Silver Screen awards will be handed out on December 3 at the Marina Bay Sands, along with the Audience Choice Award.
SGIFF is the longest running international film festival in South East Asia. It is currently run as part of the annual Singapore Media Festival, which is hosted by the Info-communications Media Development Authority of Singapore (IMDA). The new IMDA was officially launched earlier this month when the Media Development Authority was merged with the Infocomm Development Authority.