Line-up also includes Chan vehicle Bleeding Steel and Cannes title The Villainess.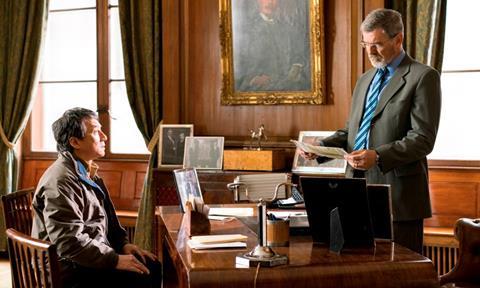 Singapore's Clover Films has unveiled a slate of 18 mostly Asian releases for 2017, including STX Entertainment's The Foreigner and six Korean movies.
The Foreigner, starring Jackie Chan and Pierce Brosnan, is scheduled for Singapore release on September 28. Clover also has Singapore rights for Jackie Chan vehicle Bleeding Steel, which it will release on December 22.
Buoyed by its success with Train To Busan, which grossed $3.9m in Singapore last year, Clover has also been stocking up on Korean titles. The Villainess, which recently premiered in Cannes Midnight screenings, is scheduled for July 13 and will be followed by war drama The Battleship Island (August 17), horror thriller The Mimic (August 31), supernatural drama Soul Mate (September 21), action film The Fortress (October) and thriller Golden Slumber (December).
Other Hong Kong-Chinese titles on Clover's slate include Wilson Yip's Paradox, starring Tony Jaa, Louis Koo and Gordon Lam, which is scheduled for August 24; John Woo's Manhunt (October 5) and Dante Lam's Operation Red Sea (November). Clover will also release Taiwanese filmmaker Giddens Ko's Mon Mon Mon Monsters on July 28.
Clover Films is also continuing its production partnership with Singapore's mm2 Entertainment through three upcoming local productions – Ah Boys To Men 4, thematic sequel 2359: The Haunting Hour and comedy A Simple Wedding.