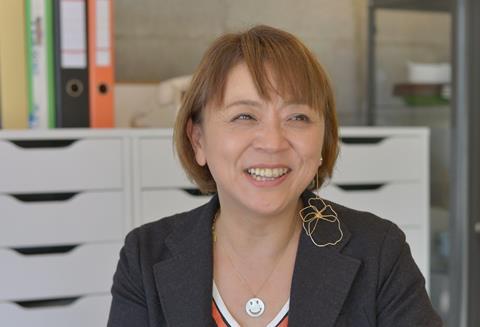 New York-based blockchain company SingularDTV is launching an outpost in Japan to be headed by leading local independent producer and sales agent Yuko Shiomaki.
The new venture aims to nurture low and mid-budget Japanese films, focusing on original stories that might otherwise never get produced, and then bring that content and the filmmakers behind it onto the international stage.
SingularDTV will also begin acquiring content libraries for distribution through a dedicated Japanese channel on its upcoming distribution portal to be launched next year.
"We currently have a significant presence in Hong Kong, where the team has been partnering up with exciting film and music projects," said SingularDTV CEO and co-founder Zach LeBeau. "Japan is the logical next step for our blossoming involvement in the Asian market. We are so happy to have Yuko on board to build up our presence there."
Shiomaki said: "Zach and I have been exchanging very fruitful ideas for the future of independent cinema. With my background and experience of all areas of film production, I will give my best effort to continue to discover and introduce young and fresh talent from Asia to the world."
Shiomaki's credits as a producer include Sake-Bomb (2013), which won best narrative feature at San Diego Asian Film Festival, and From All Corners (2018), which screened at this year's SXSW in the Documentary Spotlight section. She is also the founder of Japanese sales agent Pictures Dept and serves as a Japan-based co-producer of The Academy's Visual History Program.
SingularDTV is building a blockchain entertainment ecosystem, which helps filmmakers fundraise, develop and distribute their content using blockchain technology. It currently has Guatemalan sci-fi feature Luz in post-production and Dutch sci-fi feature Space Beers in pre-production. Both were tokenised with SingularDTV's Tokit app.
Tokenised film projects in Asia include Chinese director Wei Shujun's short film Striding Into The Wind and Hong Kong filmmaker Ho Fung's After Graduation, What's Next?