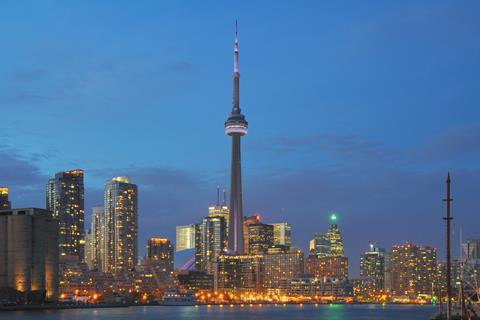 Besides the films themselves, there should be plenty of talking points in the days ahead. The Toronto International Film Festival runs from September 7-17.
The Venice effect
As La La Land, Gravity, Birdman, Spotlight et al have shown, the Lido has become the proving ground for a handful of the elite films that tend to take awards season by storm. And Toronto is the place where these happy hopefuls exhibit their bona fides to a broader class of critics and voters alongside at least a dozen serious awards wannabes premiering at TIFF. Set to cross the Atlantic on a wave of thinly disguised triumphalism are Venice hits mother! by Darren Aronofsky, The Shape Of Water by Guillermo del Toro, and Alexander Payne's Downsizing. Battle Of The Sexes by Valerie Faris and Jonathan Dayton has wowed crowds in Telluride (as did The Shape Of Water) and will also touch down in Canada saddled with expectation. So settle in and enjoy the brilliance, hype and hysteria while you can, because there's only another six months to go before it all ends at the 90th Academy Awards on March 4, 2018.
Hot acquisition titles
A lot of selections in TIFF are already spoken for, although that hasn't precluded the agencies from assembling massive slates. "The psychology of the agencies at the moment is, 'Don't think it, close it,' because they're in the volume business," one industry veteran said encouragingly. Expect a smattering of pre-buy announcements in the first few days of the festival and perhaps an early transaction or three based on promos. WME Global will hit the ground with a promo to Ink Factory's Jodie Foster thriller Hotel Artemis from first-time feature director and big time Hollywood writer Drew Pearce (Iron Man 3, Mission: Impossible – Rogue Nation). Lionsgate International launched sales outside the US at the EFM in Berlin. CAA and Covert Media will show footage from Ophelia starring Daisy Ridley and Naomi Watts, while CAA will host private screenings of Andrew Niccol's sci-fi thriller Anon starring Clive Owen and Amanda Seyfried (Sierra/Affinity); Keanu Reeves sci-fi Replicas (Lotus); Orlando Bloom action-adventure S.M.A.R.T. Chase (Bloom); Richard Loncraine's comedy Finding Your Feet (Protagonist); and Margot Robbie thriller assassin thriller Terminal (Highland Film Group).
Robbie stars in the Tonya Harding biopic I, Tonya, which Miramax acquired for the US last December and new-ish CEO Bill Block has put on the table after taking a view of his storied stable. UTA Independent Film Group and CAA represent US rights and if nobody bites after the world premiere in Special Presentations, Miramax will most likely find a partner to distribute it. Sierra/Affinity sells international. There will be plenty of interest in Scott Cooper's Western Hostiles, which is said to have impressed in Telluride. Producer John Lesher knows his way around awards season although it may be a challenge for some buyers with full dance cards if he insists on a 2017 release. CAA and WME Global jointly represent the film for the US and Bloom handles international sales.
The CAA slate includes the Papillon remake starring Charlie Hunnam (Capstone Group represents international); Midnight Madness selection Mom And Dad with Nic Cage and Selma Blair – a co-rep with international sales agent XYZ Films; Richard Eyre's The Children Act (co-rep with international sales agent FilmNation) and another Ian McEwan adapation, On Chesil Beach (Rocket Science); Paul Schrader's well-received Venice and Telluride drama First Reformed starring Ethan Hawke (Arclight Films); Simon Baker's Breath (Embankment); and Kodachrome with WME Global (The Solution).
Another WME Global title that will draw plenty of interest is Disobedience, Sebastian Lelio's first English-language film that stars Rachel Weisz and Rachel McAdams as old friends who reunite in north London's Jewish community. The agency jointly represents with CAA zombie thriller The Cured starring Ellen Page (Bac Films). Saudi filmmaker Haifaa Al-Mansour returns after Wadjda with her English-language debut Mary Shelley starring the ubiquitous Elle Fanning. UTA Independent Film Group handles US sales and Hanway Films represents international. ICM Partners has Samuel Maoz's (Lebanon) Israeli drama and festival sensation Foxtrot, which The Match Factory has for international and co-reps US, as well as Midnight Madness opening night film Bodied. Seville International arrives with worldwide rights to François Girard's historical epic Hochelaga, Land Of Souls.
Fox Searchlight rising
The Oscar specialist has endured something of a bad run of late. It has been three years since the company won the best picture Oscar with Birdman and, after the misfire that was The Birth Of A Nation last season and several other lacklustre releases including Sundance pick-up Patti Cake$ (which could still register with awards voters), the team will be chomping at the bit to get back in the race. Hope springs eternal and Searchlight has reason to be cheerfully optimistic following strong receptions for The Shape Of Water (Venice, Telluride) and Battle Of The Sexes (Telluride). All (Searchlight) eyes will be on how these two gems screen in the coming days, as well as Martin McDonagh's Three Billboards Outside Ebbing, Missouri, which is said to feature a terrific performance by Frances McDormand. And who knows? Maybe they'll pick up a film or two as well.
Buyers buyers everywhere
After another tough market at Cannes, buyers will be hungry for product, even if most of the titles on show are already spoken for. Theatrical remains appealing, but distributors aware of the pitfalls of their trade know that streaming platforms can also offer rewards. "There's definitely an increased level of caution," Covert Media CEO Paul Hanson said. This year there will be plenty of acquisitions executives on the ground. Megan Ellison's fledgling distributor Annapurna Pictures released Detroit last month to so-so numbers. Aviron led by canny David Dinerstein has delivered a solid maiden launch on its Halle Berry thriller, Kidnap, and young Neon has proved adept at snapping up hip titles and making a big noise in the process. On a different scale, the studios are more than ever looking to snatch worldwide rights off the table and take on those deep-pocketed upstarts Netflix and Amazon Studios. Broad Green is not expected to be a significant buyer following its retreat from the space as owners Gabriel and Daniel Hammond work out how to build 2.0. "There are so many different types of buyers," SPC's Tom Bernard notes, "and there's sort of a clash at the festival in that you've got Netflix and Amazon, day-and-date distributors, buyers that go wide [theatrically], buyers that own theatres like Drafthouse, or companies that are just working it out. There's more variety than ever before."
Changes afoot at the US international sales agents
The international sales space has become an unofficial fixture over the past five or six years and this year will be no exception. Two notable developments over the summer involving US companies deserve mention. In its tenth anniversary year the ebullient IM Global is without its founder and former CEO after new owner Tang Media Partners ousted Stuart Ford. And last week it emerged that WME|IMG had bought the majority stake in Bloom, which Ken Kao and Alex Walton founded three years ago. That's good news for WME Global, who can shepherd projects from its financier and producer clients through Walton's classy platform. The official line from WME Global is they love all their partners and will continue to offer primo titles to other sales agents. That all sounds very cordial, however the reality is Ari Emanuel will look to develop a thriving synergy within his agency and expect a return on his investment.
TIFF Industry Conference set to dazzle
TIFF industry director Kathleen Drumm has called this year's line-up the strongest yet and with masterclasses from Aaron Sorkin – in town with his feature directorial debut Molly's Game – and South Korean auteur Bong Joon Ho, it would be hard to disagree. Louis C.K will discuss his selection I Love You, Daddy, while Brie Larson and Rebecca Hall drop by to champion their latest films. Larson will talk about her directorial debut Unicorn Store with producer Lynette Howell, and Hall will join director Angela Robinson for a peek behind the process of making Professor Marston & The Wonder Women.