The joint venture between Sidney Kimmel Entertainment (SKE) and Ivanhoe Pictures will build a local-language slate in China, South Korea and India, among others, and will be led by John Penotti who replaces Jim Tauber as SKE president.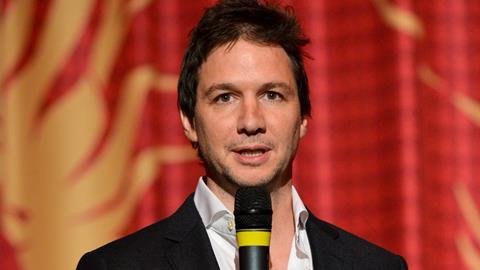 The development comes in an auspicious week for champions of local-language content after it emerged on Monday that Sanford Panitch is leaving Fox International Productions to head Sony's international film and TV business and Toho is setting up a dedicated remake team.
SKE Global will co-finance and co-produce the roster. SKE will also have the right to participate in the 10-title 'India genre slate' set up between Blumhouse Productions and Ivanhoe, the company launched by Penotti and financier Robert Friedland.
Penotti continues as vice-chairman of the Ivanhoe board and will maintain oversight of the Blumhouse genre deal as well as Ivanhoe's $130m local-language co-financing partnership with Fox International Productions.
SKE Global will also seek to mine the SKE and Ivanhoe Pictures' libraries, a 70-strong war chest of English-language features identified for potential local-language remake.
SKE's president of production Carla Hacken will work with Penotti on SKE's ongoing plans that include undisclosed expansion initiatives. She will continue to be directly responsible for SKE's growing English-language film and television projects.
Penotti and Hacken both report directly to Kimmel.
Penotti headed GreeneStreet Films – where Kimmel was an initial investor – and his executive producer credits include In the Bedroom and A Prairie Home Companion.
Kimmel said: "John is a long-time collaborator and friend, and I couldn't be more pleased he's coming aboard as president. He is tireless and his plans for international co-productions, which he started at Ivanhoe, are very exciting."
"Sidney Kimmel is the perfect partner to help Ivanhoe Pictures continue our global expansion," said Friedland. "We look forward to a long and prosperous venture with the SKE team."
"It gives me great pleasure to rekindle my professional relationship with Sidney, for whom I have the utmost respect and admiration," said Penotti. "SKE has been synonymous with quality independent filmmaking for many years. To now be part of this revered organisation and also help launch SKE Global is a great privilege."
"Blumhouse is excited about the increased potential of this new company as it will add even more strength to our international partnership," added Blum. "We look forward to expanding our local-language opportunities."
Brian Kornreich and Gary Gartner brokered the SKE Global deal on behalf of Ivanhoe with Ziffren Brittenham LLP for SKE.