The pay-TV broadcaster saw profits surge 12% over the last year.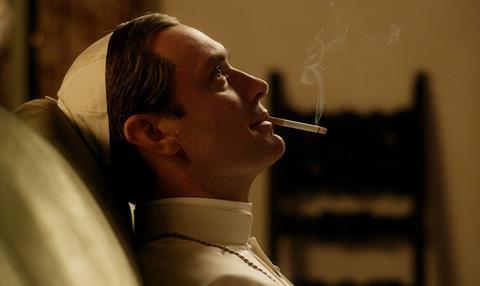 Sky has posted strong full-year financial results with revenue and profit both up as the pay-TV operator starts to take advantage of bringing together its European services.
The company also brushed off concerns surrounding Brexit as it revealed plans to move aggressively into virtual reality.
Group revenue was up 7% to $15.8bn (£12bn) in the twelve months to end of June 2016, up from $14.7bn (£11.2bn) last year, while operating profit rose 12% from $1.8bn (£1.4bn) to $2.05bn (£1.56bn).
UK revenue passed $10.5bn (£8bn) for first time, up 7% from $10.3bn (£7.82bn) to $11bn (£8.37bn).
This was helped by Sky adding 445,000 new UK subscribers, more than half of its total additions of 808,000. However Sky no longer breaks out its television subscriber numbers.
The firm also unveiled plans to launch a virtual reality app and to produce 12 short films from its in-house VR studios to complement initial experiments in Formula 1, football and boxing.
"Over time it will play quite a big complementary in the overall ecosystem," said Sky chief executive Jeremy Darroch. "We're always thinking of these new developments and how can they benefit our customers."
Sky Europe
Sky plans to launch six pan-European drama commissions in the UK, Germany and Italy this year including Jude Law-fronted The Young Pope, as programming spend across the business grew by 6% year-on-year to $6.8bn (£5.2bn).
In the UK, it will continue to focus investment on Sky Q, over-the-top service Now TV and the Sky Kids app, as well as its entry into mobile later this year.
In Germany, the company is launching general entertainment channel Sky 1 and has ordered a local version of Endemol Shine's cooking format MasterChef.
Darroch said that the company was "on track" to hit synergy targets related to the merger of Sky in the UK, Germany and Italy, by 2017 and that these would be extended to $526m (£400m) by 2020.
In the UK, it will bring together its sport and news production divisions and is also relocating its Sky Media ad sales team from central London to its Osterley campus.
Sky is still eyeing rolling out Now TV into a number of new territories, thought to include Spain, although Darroch alluded to wider opportunities.
"We've taken Now TV into Italy and Germany and we're looking at other areas where we may take it, potentially other territories, but we've got other choices as well, we're thinking about that as well," he added.
He also brushed off the potential impact of the UK's exit from the European Union, while claiming that it was something he remained "focused" on.
"The only thing that people reflect on is if the UK went more into recession," said Darroch. "But in the past we've seen that people regress to the home, and we've done very well in that environment because we've got such a strong offering," he added.