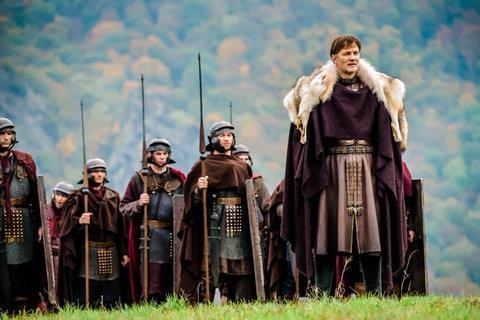 Sky is to invest £500m in original scripted programming over the next 12 months after reporting annual revenue of £13.6bn.
This is 25% up on the past year's £400m and almost half of the total will be pumped into returning series such as Save Me, Britannia, Jamestown, Riviera and Gomorrah.
Chief executive Jeremy Darroch claimed viewing of Sky's scripted programming, which has also included limited series such as Emmy-nominated Patrick Melrose, had jumped by 40% year-on-year.
Earlier this week, it emerged that the public service broadcasters invested £397m in drama and comedy in 2017, down around 40% from the £665m spent in 2008.
Sky's total content spend budget runs to around £7bn, with around half understood to be invested in sports rights.
Darroch said the investment is one of the most important building blocks for the continued growth of the business.
"Our investment in Sky original productions is being widely recognised by customers and critics alike," he said.
The investment has been underpinned by a strong performance by Jane Millichip's sales arm which reported revenue of £200m - hitting the target two years ahead of schedule.
Revenue growth
The pay-TV operator grew income by 5% over the year to 30 June, from £12.9m over the previous period, as it added some 500,000 new customers taking its total base across Europe to 26m.
EBITDA (earnings before interest, taxes, depreciation, and amortization) grew by 9% to £2.3bn, from £2.1bn, while churn - the proportion of subscribers cancelling their contract - dropped from 11.5% to 10.3%.
Darroch attributed the performance to Sky's investment in original programming, improved consumer technology such as Sky Q and strong customer service levels.
This story first appeared in Screen's sister publication Broadcast.