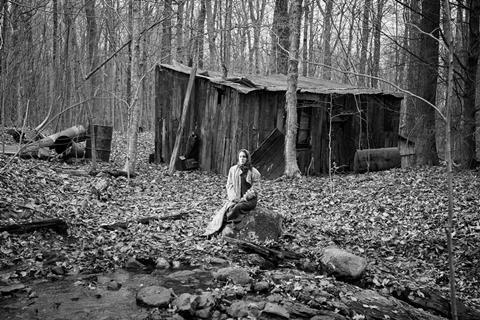 Canadian drama No Trace and documentary 18th & Grand: The Olympic Auditorium Story bookend a 25-strong feature line-up at the upcoming virtual Slamdance Film Festival 2021, which is also unveiling a new section for creators with disabilities.
The festival runs from February 12-25, 2021, and includes 107 shorts and episodics.
All films, Q&A's and panels will be available on Slamdance.com, and select platforms. The opening and closing night screenings take place at drive-ins at Joshua Tree and Los Angeles, respectively, and there are public, two-night drive-in screenings in Joshua Tree on February 13 and 14.
New programme Unstoppable will feature 22 short films from up-and-coming filmmakers with disabilities, include actors with disabilities, or highlight the conversation of disabilities in today's world.
Programmed entirely by artists with disabilities, the mission is to amplify the contributions of the disabled community and advocate for their inclusion in the entertainment industry.
The feature selection includes 20 premieres (15 world, 4 North America, one US) and encompasses films from the UK, Australia, Finland, Hong Kong, Indonesia, Lithuania, Romania, Taiwan, and the US.
The 2021 lineup includes: A Brixton Tale (UK/Ireland) from Darragh Carey and Bertrand Desrochers, about a dangerous relationship between a wealthy vlogger and a youth from a housing estate; Jurgis Matulevičius's (Lithuania) Isaac, a Soviet-style noir about a hugely consequential murder; CODE NAME: Nagasaki (Norway), Fredrik S. Hana's documentary about the search for a missing mother; and The Sleeping Negro (USA) from Skinner Myers, about a black man's journey to find his humanity amid a harsh world.
No Trace (Nulle Trace) from Simon Lavoie plays in the Breakouts section for people who, unlike those in the main section, have already made their first film. It takes place in the near future as a smuggler takes a young woman and her child across the border.
18th & Grand: The Olympic Auditorium Story by Stephen DeBro plays in Spotlight and chronicles the life of a 20th Century fight palace and the woman who ran it.
Among the Unstoppable shorts are Feeling Through (Doug Roland, USA), about the bond between a teenager and a DeafBlind man; My Layers (Susanne Serres, Canada) about recovery from psychosis; and Jordan Melograna's On The Outs (USA), in which three people with various disabilities reenter the community from prison.
Discussing the festival's official theme, 'Greenlight Yourself', Slamdance president and co-founder Peter Baxter said it was inspired by resilience and creativity in an unprecedented year.
"The shared journey ahead for Slamdance's filmmakers, alumni community and organisation is to 'Greenlight Yourself' and triple down on not only who we are," said Baxter, "but how we can continue expanding the many ways we support the filmmakers who are the future of independent filmmaking."