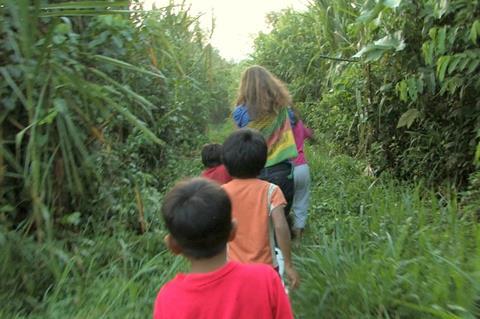 The Slamdance documentary and cautionary tale Circus Ecuador from directors Ashley Bishop and Jim Brassard has signed with Franklin, Weinrib, Rudell & Vassallo for world sales ahead of next week's Park City premiere.
Steven Beer represents rights to the film, which chronicles a disastrous volunteer project to build a school in Ecuador and according to the film's representatives bears similarity to cult horror hit The Blair Witch Project.
When Wishi Project founder Elizabeth Gray and her film crew arrive in the Amazon rainforest to construct a primary school for the indigenous community they have little idea what lies in wait.
Before long the undertaking is beset by murder, aliens, headhunters, mad scientists, and human trafficking and black market gold trade.
Circus Ecuador will premiere in Park City on January 19 and screens again on January 22. Bishop and Brassard served as producers on the documentary.
The 2018 Slamdance Film Festival runs in Park City from January 19-25.