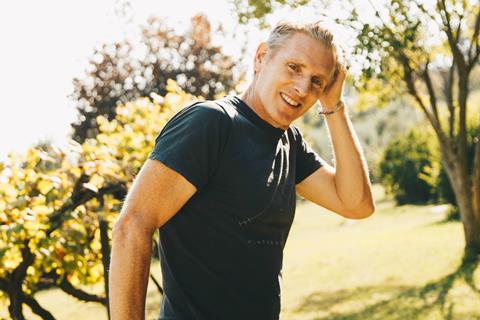 Slamdance Film Festival is launching a four-day Miami edition to showcase local, Caribbean, Central and South American filmmakers from May 28-31, 2020.
Slamdance Miami will present works across all forms of media including film, digital, interactive, gaming and hybrid forms of storytelling and has been set up in collaboration with Slamdance alumni partners and leading arts and educational bodies in Miami.
The festival's alumni from Miami, Central and South America will programme the event alongside arts leaders from Miami including Black Lounge Film Series, Miami Dade College, Miami Dade County Office of Film and Entertainment, Miami Film Festival, Miami Media and Film Market, Miami VR Expo, O Cinema, OUTshine Film Festival and Third Horizon Film Festival.
In the time-honoured Slamdance spirit of democracy, each programmer will get an equal say in which submitted projects make the final cut.
An education programme in collaboration with Miami Dade College and Brazil's Academia Internacional de Cinema will offer further support to emerging artists and their work, and will be free for the public to attend. Local grants provided by Miami-Dade County and others will support participant travel.
O Cinema will serve as the official venue for Slamdance Miami, and additional location partners include Faena, Miami Beach Cinematheque, The Colony Theater, and The Wolfsonian-FIU.
Founding support for Slamdance Miami has come from Sandy Lighterman, film and entertainment commissioner of Miami Dade County office of film and entertainment, as well as Miami Media and Film Market co-founders Patricia Arias and Jose Luis Martinez, and Slamdance alumni Kareem Tabsch, co-director of O Cinema.
"Slamdance is an established creative force and Miami boasts exceptional arts organizations matched with a strong local media scene," said Slamdance president and co-founder Peter Baxter (pictured). "Miami's rich history involving the ethnic, racial, and socioeconomic diversity of its creative community provide an inspiring glimpse into our cultural future.
"As an organization that has always valued inclusivity, Slamdance aims to do increasingly more to ensure our programming reflects the world we live in. We see this collaboration with Miami's vibrant arts scene and its ties to the Caribbean and Latin America as a valuable opportunity to engage with a broader range of perspectives and creative voices. Miami is the perfect place for us to nurture and showcase the new storytellers and storytelling to come."
"We are ecstatic that Slamdance is coming to Miami-Dade County in 2020," said Lighterman. "Slamdance will give our local filmmakers a chance to be recognized on the global stage, as well as, bring new emerging filmmakers to our area. Slamdance's presence will be a game-changer for independent filmmaking in South Florida."
"O Cinema is thrilled to be the official host venue for Slamdance Miami," said Tabsch. "As an alumnus of the festival myself, I know first hand what an important platform it is for independent film. Having the festival in our community is an exciting step forward for our growing community of filmmakers. Slamdance and O Cinema both share the same ethos – that the power and impact of seeing diverse voices that reflect our world is important. We're excited to be partners in this next step in Miami's growing cinematic identity."
"Miami-Dade County is proud to launch its Inaugural Slamdance Miami Film Festival for emerging independent filmmakers," said Miami-Dade County mayor Carlos A. Gimenez. "Developing the next generation of exceptional artists, this festival will showcase the diverse talent pool we have right here in South Florida."
The 26th annual Slamdance Festival is set to take place from January 24-30, 2020, in Park City, Utah.