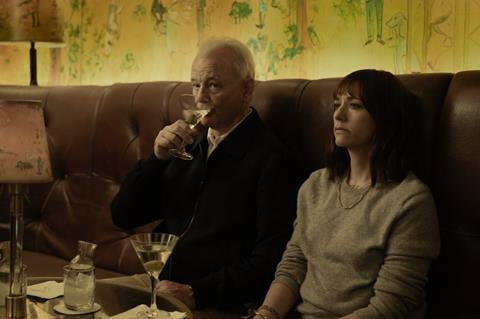 The world premiere of Sofia Coppola's On The Rocks and Pedro Almodóvar's English-language debut and short film The Human Voice are among the Spotlight programme at the 58th New York Film Festival (NYFF) set to run from September 17-October 11.
On The Rocks stars Bill Murray and Rashida Jones as father and daughter who rekindle their relationship when the man drops back into her life and helps her uncover the truth about her husband's suspected affair. Marlon Wayans also stars.
The Human Voice is Almodóvar's adaptation of Jean Cocteau's well known 1930 play and stars Tilda Swinton as a woman rocked by the end of a relationship.
Spotlight includes Spike Lee's David Byrne's American Utopia, which will open Toronto International Film Festival, and Hopper/Welles, which documents an intimate poolside chat between Orson Welles and Dennis Hopper.
Documentaries include All In: The Fight For Democracy from Liz Garbus and Lisa Cortés, which confronts the racist history and present-day reality of voter suppression in the US, and David Dufresne's The Monopoly Of Violence, exploring police brutality against France's Yellow Vest movement for economic justice.
NYFF director Eugene Hernandez said Spotlight was conceived to "unveil an anticipated new film by a well-known filmmaker, dig deeper into a topic or theme with a substantive conversation, showcase something new or unexpected, and even have some fun."
NYFF been streamlined into five sections including the previously announced Main Slate, Currents, and Revivals. Talks will be announced in the coming weeks.