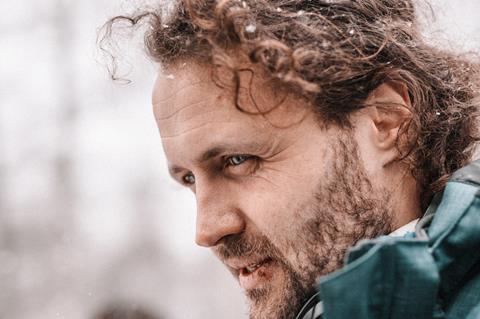 Debut features by filmmakers from Ukraine, Israel, Bulgaria and Georgia are among more than 30 film and TV projects being pitched to potential backers at the Sofia Meetings in Bulgaria from June 9 – 12.
Producer Andriy Kornienko of Kyiv-based Good Morning Films and director Ivan Orlenko will be participating online from Ukraine to present the dystopian drama Madagaskarplan.
Meanwhile, Ukrainian-born editor-director Svitlana Topor and producer Vasyl Malko of Warsaw-based Emily Production will be onsite in Sofia to pitch the debut No Smoking At The Border which is described as "a drama with magical elements" and has already received development support from the Polish Film Institute.
The public pitches are complemented by the screenings of 14 works in progress for festival representatives, sales agents and distributors only .
Further first-time filmmakers in the Meetings' Plus Minus One line-up of 12 titles include Israeli filmmaker Eti Tsicko's As If You Were Never Here, to be co-produced by Amir Harel's Lama Films and Vladimer Katcharava of Georgia's 20 Steps Production; Bulgarian actor Kitodar Todorov's feature directorial debut Paris 18 from a screenplay by US-born producer-editor Jonathan Heidelberger who lives and works in Bulgaria; and Georgian director Vakhtang Jajanidze's drama The Real Beings to be produced by David Isakadze's Magnet Films with Italy's 39Films already onboard.
Second films
Meanwhile, the section of Second Film Projects includes Czech filmmaker Simon Holy's comedy Chica Checa, coming after his debut Mirrors In The Dark which premiered in Karlovy Vary last year, and Latvia's Dzintars Dreibergs' female-led historical sports drama Escape NET from Riga-based Kultfilma.
The First Film First training programme for first-time directors from south-east Europe will also be back physically in Sofia to present eight feature projects from Serbia, Albania, Croatia, Greece, Slovenia, North Macedonia, Bosnia-Herzegovina and Montenegro.
They include Croatian director Silva Capin's comedy Secretary Of The Year which will be produced by Eclectica, which is behind the Karlovy Vary 2022 competition title The Uncle, and Greek filmmaker Nikos Dayandas' family film A Girl Named Zeus to be produced by Aori Films with France's Les Films de Juillet.
TV projects
Four TV projects from the region are also being presented at the Meetings. They include the Latvian comedy series Childocracy and the Hungarian dark comedy Elephant. The latter is being by the Budapest-based independent company Proton Cinema, co-founded by Viktoria Petrányi and Kornél Mundruczó.
In addition, the Meetings' four-day industry programme will feature roundtable discussions and work in progress screenings of new features by filmmakers such as Nadya Koseva, Asif Rustamov and Stefan Komanderev for festival representatives, sales agents and distributors. These will take place as both physical and online screenings.
The Sofia event will continue its tradition of hosting members of the Europa Distribution network for a workshop led this year by business coach and sustainable talents developer Patrick Zacharis on developing the most effective styles of communication and negotiation.