Differing views over release strategy believed to be cause.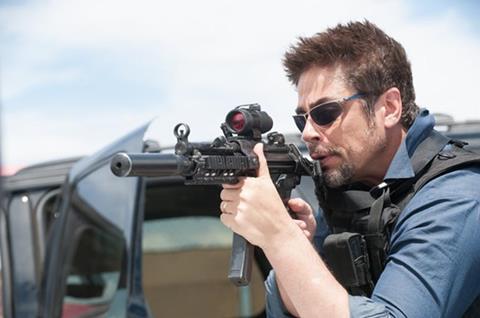 Molly Smith's Black Label Media has switched North American distributor on its upcoming Soldado and Granite Mountain from Lionsgate to Sony.
It is believed Lionsgate retains the bulk of international sales rights on the projects, which are both in post.
Screen understands the change stems from differing views over release strategy, however neither studio confirmed this.
Soldado is the sequel to crime thriller Sicario (pictured). Stefano Sollima directs the second in a potential trilogy that sees Benicio Del Toro and Brolin reprise their roles.
Joseph Kosinski directs Granite Mountain, which tells the true story of an elite crew of firefighters who battle to save their hometown from a wildfire.
Brolin also stars in this project alongside Miles Teller, Jeff Bridges, Taylor Kitsch and Jennifer Connelly.
Neither film was dated at time of writing. Sony Pictures Worldwide Acquisitions executives acquired both titles after Steve Bersch and Michael Helfand negotiated with Joe Cohen on behalf of Black Label.
"It's rare that a studio gets the chance to pick up two films of such high caliber at once," Sony Pictures Motion Picture Group chairman Tom Rothman said.
"We have a wonderful relationship with Molly, Trent [Luckinbill, partner] and Thad [Luckinbill, partner], and we're excited to be in partnership with Black Label on these exceptional movies."
Black Label representatives had not responded to requests for a comment at time of writing.