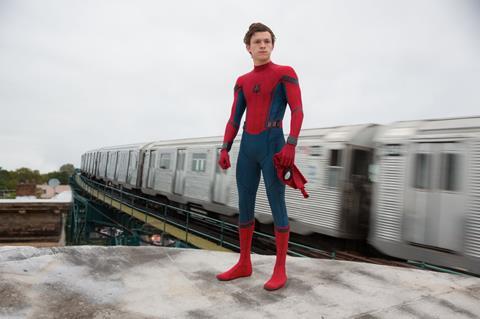 A dispute between Sony and Disney over the co-financing of Spider-Man films appears to have ruled out Marvel Studios president Kevin Feige serving as producer on future entries in the hugely successful franchise.
And though accounts of the dispute differ, it could also mean that the Spider-Man character will not be part of future films in the even more successful Marvel Cinematic Universe (MCU) series. As portrayed by Tom Holland, the character played a key role in Avengers: Endgame, the $2.8bn blockbuster that this summer ended the first round of MCU films.
The dispute reportedly arose over Disney's push for a 50-50 co-financing deal on future films. Sony is thought to be holding out to retain the current arrangement, under which Marvel is said to get around 5% of the first dollar gross on the Spider-Man films.
Though neither Marvel nor Disney had commented at press time, a few hours after news of the dispute broke Sony issued a statement through a spokesman.
"Much of today's news about Spider-Man has mischaracterized recent discussions about Kevin Feige's involvement in the franchise," said the Sony statement. "We are disappointed, but respect Disney's decision not to have him continue as a lead producer of our next live action Spider-Man film. We hope this might change in the future, but understand that the many new responsibilities that Disney has given him – including all their newly added Marvel properties – do not allow time for him to work on IP they do not own. Kevin is terrific and we are grateful for his help and guidance and appreciate the path he has helped put us on, which we will continue."
News of the stalled negotiation comes days after Sony announced that Spider-Man: Far From Home has become the studio's highest-grossing film of all time, passing the $1.108bn global total of James Bond outing Skyfall.
Sony obtained the rights to Spider-Man from Marvel in 1999 and has since made seven live action features as well as the animated Spider-Man: Into The Spider-Verse. Feige has been credited as producer on the two most recent live action films and as executive producer on four earlier installments.
Holland first played the character in MCU outing Captain America: Civil War and before Far From Home starred in 2017's Spider-Man: Homecoming.
Sony is thought to be in development on at least two more Spider-Man films with Holland.
While some reports have indicated that Sony, Disney and Marvel have already ended talks over the future of the franchise, others suggest that negotiations are ongoing and could be resolved in a way that would allow Holland's Spider-Man to appear in future MCU films.