Sebastián Lelio's latest, exec produced by Pablo Larrain, is set to premiere in Berlin on Sunday.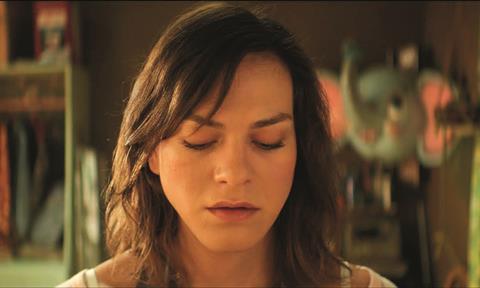 Sony Pictures Classics (SPC) has acquired North America, Australia and New Zealand rights to Sebastián Lelio's A Fantastic Woman (Una Mujer Fantastica).
The film is set to premiere in the Berlin Film Festival's competition on Sunday, Feb 12.
Jackie director Pablo Larraín was a producer on the project alongside Fabula's Juan de Dios Larraín, with German banner Komplizen Film. It was exec produced by Jeff Skoll and Jonathan King of Participant Media.
Participant's King and Gabriel Brakin struck the deal with SPC.
A Fantastic Woman stars Daniela Vega and Francisco Reyes in the story of Marina, a waitress and singer, and Orlando, an older man, who are in love and planning for the future. After Orlando suddenly falls ill and dies, Marina is forced to confront his family and society, and to fight again to show them who she is: complex, strong, forthright, fantastic.
Director Lelio co-wrote the script with Gonzalo Maza. The pair previously collaborated on Gloria in 2013, which also premiered in Berlin.
SPC previously banded with Fabula and Participant on Pablo Larrain's No and Neruda. It also picked up Komplizen's Oscar-nominated Toni Erdmann.
Sebastián Lelio commented: "I'm thrilled Sony Pictures Classics will be releasing A Fantastic Woman, and am excited by their passion for Marina's story. The story is one of great human strength, which I hope will invite and challenge audiences to explore the limits of their own empathy. For me, Marina is an inspiration."