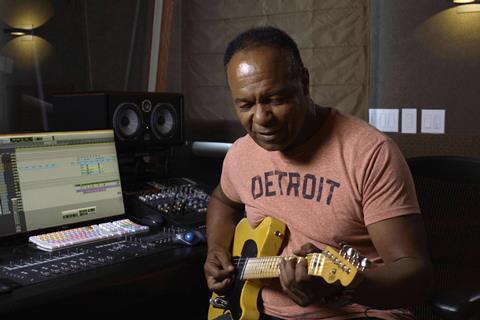 Sony Pictures Television (SPT) has secured global distribution rights to Who You Gonna Call?, a feature documentary about musician Ray Parker Jr., in a deal with River Road Pictures.
The film, which received its world premiere at the Zurich Film Festival on Saturday (Sept 26), chronicles the life of the US singer-songwriter, best known for writing and recording the title song for Ghostbusters. The track won a Grammy, Bafta and was Oscar-nominated in 1985.
The documentary is directed by Fran Strine (Hired Gun) and marks the first feature to be produced by Los Angeles-based Power Chord Films, established last year by Strine, Parker Jr. and financier Ola Strom.
The film explores Parker's struggles growing up on the streets of Detroit in the 1960's before he began his rise through the music industry, touring with Stevie Wonder and The Rolling Stones when he was just 18. Parker went on to write and perform numerous top 25 hits working with icons such as Barry White, Marvin Gaye, Aretha Franklin and Diana Ross before scoring his breakout with Ghostbusters.
The SPT deal was negotiated by Sue Turley of River Road Pictures on behalf of Power Chord Films.