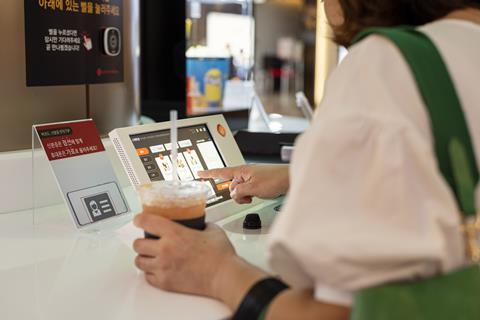 South Korea's cinemas are starting to open again this weekend, a four-day national holiday due to the combined Buddha's Birthday and May Labour Day holidays, after being partially closed for the past month due to the Covid-19 coronavirus.
Leading exhibitor CJ CGV, which had closed about 30% of its 116 sites around the country last month, reopened 36 cinemas yesterday.
Lotte Cinema has also re-opened six of its sites today (April 30) in Daegu and Gyeongsangbuk-do Province, the areas hardest hit by the novel coronavirus in South Korea.
Megabox is also due to re-open 11 sites tomorrow.
To aid the film industry in the pandemic, the government has recently given cinemas a 90% cut on the 3% ticket levy that goes into the country's film development fund. The cut is applied retroactively to start with February payments up to November of this year.
Exhibitors can now also defer their payments into the film development fund to the end of the year without penalties instead of having to pay by the 20th of each following month.
After a streak of around 10 newly confirmed cases a day, the country's Central Disease Control Headquarters announced that the country has only four new cases today. The country now has an accumulated total of 10,765 confirmed cases since January 3, of which 9,059 have been released from isolation/quarantine and a total of 247 have died.
Although the country has not been in enforced lockdown, it has issued strong social distancing and self-isolation advisories accompanied by widespread testing, contact tracing and quarantine. Schools have been closed and people have been working from home and in rotating shifts in offices, but with Covid-19 case numbers down, the Ministry of Education is looking at a staggered opening of schools starting next month.
Cinemas have various social distancing measures in place with staggered seating, fewer screenings, disinfectants, masks and temperature checks. They have also increased zero-contact services – for example, Lotte Cinema has started using 'smart kiosks' (pictured) based on tablet PCs using AI voice recognition that enable users to buy tickets and concession stand snacks without any human interaction.
CJ CGV has also started zero-contact services at two sites with automated self-service kiosks for concessions in addition to the usual ticket machines. Customers scan their own tickets – paper or mobile – at theatre entrances. Self-driving robots are available in the corridors to give screening schedule info and escort customers to restrooms.
Seating is spread out in every other row but the drastic drop in cinema-going has made enforcement hardly necessary in the past couple of months.
The Korean Film Council (KOFIC) reported 1.83 million admissions in March, down 87.5% compared to the same month last year, and marking the lowest number of admissions since the organisation launched its integrated ticketing system in 2004.
Despite being boycotted by CJ CGV and Lotte Cinemas over its simultaneous VoD and theatrical release, Universal's Trolls World Tour opened yesterday at the top of the box office chart with 9,636 admissions.
It was followed by Chinese-language romance Love The Way You Are, distributed by AUD and Home Choice, with 8,248 admissions and the re-release of Avengers: Endgame which took 6,981 admissions.