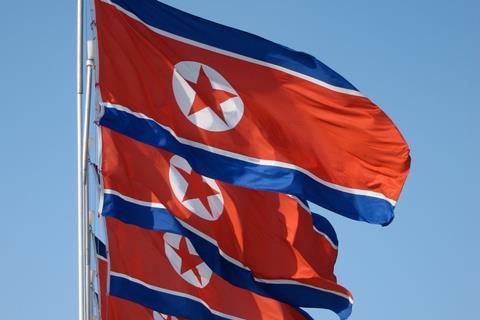 South Korea's film industry is moving towards forging closer ties with North Korea, following the groundbreaking Panmunjom Declaration for Peace, Prosperity and Unification of the Korean Peninsula announced April 27.
The Korean Film Council (KOFIC) has set up a special committee for North-South Korean film exchange, which was launched on July 5. Following in the footsteps of a similar committee that KOFIC operated 2003-2008, before the advent of previous conservative administrations, this new committee is expected to develop exchange projects and symposiums, and is also understood to potentially be exploring opportunities to shoot on location in North Korea.
The special committee is jointly led by KOFIC chairman Oh Seok-geun and actor Moon Sung-geun (Haemoo), who also recently launched the Pyeongchang International Peace Film Festival with inter-Korea exchange as a goal.
They are joined on the committee by KOFIC vice chairman and producer Lee Joon-dong (Burning), author and former Korean Film Archive director Sunhee Cho, filmmaker Lee Joon-ik (The Throne), actor and UN Refugee Agency ambassador Jung Woo-sung (Steel Rain), filmmaker and LGBTQ rights activist Kim Jho Gwang-soo (Detective K: Secret Of The Living Dead), producer Lee Joo-ick (Late Autumn), producer and North Korea scholar Lee Jin-sook (The Age Of Shadows), Korea National University of Arts professor Kim So-young, and University of North Korean Studies professor and North Korean film expert Woo Young Lee.
Moon said: "We think films can play the role of a bridge between South and North, and will push forward starting with easy things, one by one."
Backed by Gangwon Province, Moon is organising committee chairman of the Pyeongchang International Peace Film Festival with actress-filmmaker Pang Eun-jin (Princess Aurora) as festival director. The non-competitive film festival aims to hold screenings in June 2019 in Pyeongchang and Gangneung in the South and Mount Geumgang in the North.
BIFAN
In addition, Bucheon International Film Festival (BIFAN) has today (July 10) announced it is adding a special showcase of nine North Korean films to its 22nd edition, which opens the day after tomorrow.
In a country where viewing North Korean films even on YouTube is a national security offence, the public will get rare unrestricted access to three features and six shorts from North Korea, led by The Story Of Our Home, winner of the Best Torch Award at the biennial Pyongyang Film Festival's 2016 edition.
Based on the true story of a young woman who looks after a group of orphaned children, the film also depicts everyday details and stories of life in North Korea.
The showcase also debuts six out of a total 15 shorts in the children's animation series Let's Keep The Traffic Order, which shows how North Korea has changed with the increased volume of traffic and scenes in an amusement park and a dolphin show hall among others.
The two other films in the showcase have previously had limited releases in South Korea – Shin Sang-ok's classic monster film Pulgasari (1985), which premiered in the South in 2000, and North Korea-UK-Belgium co-production Comrade Kim Goes Flying (2012).
The showcase will be accompanied by panel discussions on North Korean cinema and film industry exchange. BIFAN has extended invitations to the relevant filmmakers for the showcase but has yet to hear back on attendance.