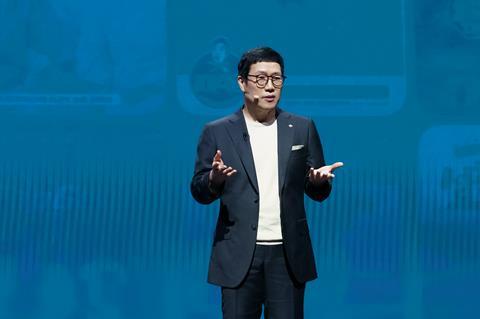 South Korean media giant CJ ENM is set to invest $4.5bn in content over the next five years, aiming to become more globally competitive with their films, TV, pop music and musicals as well as bolster their OTT platform TVing.
The studio that backed multiple Oscar-winner Parasite and produced globally popular TV series such as Crash Landing On You has already allocated $722m to invest in content this year. It is also aiming to get 8 million local subscribers for TVing by 2023.
"We will become a comprehensive entertainment enterprise that reflects in real-time consumer tastes through bilateral and direct communication, and by diversifying content production formats to fulfill diverse consumer needs," said CJ ENM CEO Kang Ho-sung at a press conference held yesterday (May 31) in Seoul.
In addition to its TV drama series specialty production unit Studio Dragon, which CJ ENM established in 2016, the company plans to expand its production of specialized TV variety shows, films, digital and animation content with transmedia IPs based on original scripts, web comics and stage performances for TVing as well as Netflix.
Today, Studio Dragon announced it is set to co-produce a drama series called The Big Door Prize with David Ellison's Skydance Media for Apple TV+. The 10-episode half-hour comedy series is based on MO Walsh's bestselling novel of the same title. Schitt's Creek writer and executive producer David West Read is attached as showrunner.
CJ ENM last year made a strategic investment in Skydance Media with plans to remake Studio Dragon series such as fantasy drama Hotel Del Luna in the US.