Bayon triumphed in the competition to score Seth Boyden's animated short An Object At Rest.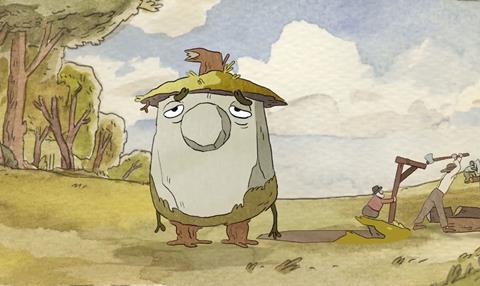 Spanish composer Jason Bayon won the fifth International Film Music Competition taking place within the framework of this year's Zurich Film Festival (Sept 22 - Oct 2) at the city's renowned Tonhalle hall on Friday.
Bayon was awarded the $10,000 (CHF 10,000) Golden Eye for Best Film Music 2016. Romanian composer Lucian Zbarcea was given a special mention.
The event is organised jointly by ZFF with the Tonhalle Orchestra Zurich in collaboration with the Forum Filmmusik.
For this year's competition, applicants were asked to score Seth Boyden's 2015 animated short An Object At Rest about a rock faced with the threat of human civilisation.
Bayon and Zbarcea were among five composers whose scores were shortlisted out of 202 submissions, alongside the US's Nic Danielson, Poland's Marcin Sadowski and Sweden's Joakim Unander.
All five scores were performed by Tonhalle Orchestra Zurich, conducted by Frank Strobel, on Friday evening.