EXCLUSIVE: Cast assembles for silver dollar rom-com from director Richard Loncraine.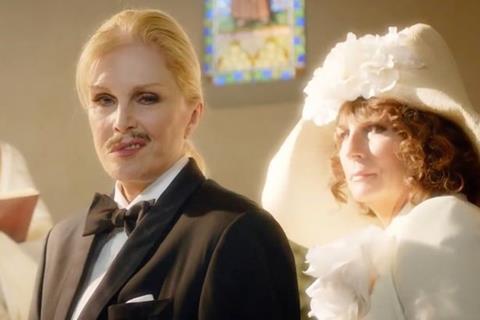 Timothy Spall (Mr. Turner), Celia Imrie (Bridget Jones's Baby) and Joanna Lumley (Absolutely Fabulous: The Movie) are to join Imelda Staunton (Vera Drake) in Richard Loncraine's (Wimbledon) silver dollar rom-com Finding Your Feet.
Protagonist is handling sales on the package which was snapped up by eOne for UK, Canada and Australia/New Zealand in Cannes.
The film's shoot is due to get underway in November and December 2016 in London's Twickenham Studios and on location in Rome, Italy.
Also joining the cast is veteran film, TV and theatre actor David Hayman (Macbeth).
In Finding Their Feet, when 'Lady' Sandra Abbott discovers that her husband of forty years is having an affair with her best friend she seeks refuge in London with her estranged, older sister. Sandra is a fish out of water next to her outspoken, serial dating, free spirited sibling. She reluctantly lets Bif drag her along to her dance class, where gradually she starts finding her feet… and romance.
Writers are Meg Leonard and Nick Moorcroft (Urban Hymn, St. Trinian's), producers are John Sachs and Andrew Berg for Eclipse Films, Nick Moorcoft and Meg Leonard for Powder Keg Pictures, and James Spring for Fred Films.
Executive producers are Richard Whelan and Jay Firestone of Prodigy Pictures.
The dance sequences in the film will be devised and arranged by choreographer Ashley Wallen, known for his work on X Factor and Galavant.
Loncraine, Leonard and Moorcroft are all represented by Casarotto Ramsey Associates. Leonard and Moorcroft are also represented by Verve in Los Angeles.