Kill Your Friends and Burnt were no match for the latest James Bond film.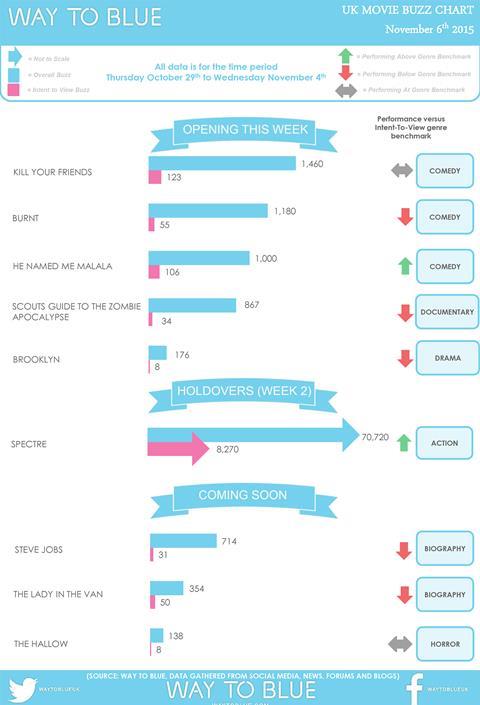 Spectre, the latest entry in the James Bond franchise, dominated the UK social media buzz chart for a second week, according to analysis firm Way To Blue.
The film generated 70,720 mentions across social media, news, forums and blogs, with 8,270 of those registering intent to view (ItV).
Kill Your Friends, Owen Harris' adaptation of John Niven's book about the British music industry in the 90s, garnered 1,460 comments (123 ItV) ahead of its UK release.
Burnt, which stars Bradley Cooper as a washed-up chef searching for redemption, generated 1,180 mentions (55 ItV).
On the horizon, the Michael-Fasbender Steve Jobs had 714 mentions (31 ItV) and Maggie Smith-starring The Lady In The Van had 354 (50 ItV).