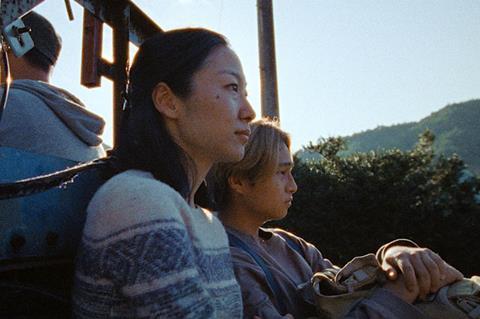 Sphere Films International has reported key territory deals here on Anthony Shim's TIFF Platform Prize and Busan audience award winner Riceboy Sleeps.
1091 Pictures has acquired the family drama for the US and rights have gone for Australia and New Zealand (Icon), South Korea (Pancinema), Spain (Yoda Films), Benelux (September Films), Taiwan (Creative Century), Singapore (Lighthouse Film), and Israel (Lev Films).
Theatrical releases are planned for spring in South Korea and Singapore with other releases expected to follow shortly after. Anthony Shim's 1990's-set film follows a Korean single mother raising her adolescent son in the Canadian suburbs who is determined to provide a better life for him than the one she left behind. Shim stars with Choi Seung-yoon and Ethan Hwang.
Sphere Films International SVP's Anick Poirier and Lorne Price said, "We are excited by the continued positive response for this charming and entertaining film. The enthusiasm from buyers and festivals alike is what we have come to expect for a film of this high pedigree."
Sphere has also closed a US deal with Cinedigm and a French deal with UFO on Stephane Lafleur's TIFF entry Viking, about a behaviourial study for a Mars mission. Film Movement has acquired Jennifer Baichawal's Hot Docs environmental activism selection Into The Weeds.
Jub Clerc's Australian uplifting road movie Sweet As gets its European premiere in Generation Kplus tomorrow (February 21). Sphere has launched sales talks here on DJ Kid Koala's feature animation Space Cadet, about a young astronaut and her guardian robot, as well as Bernard Emond's French-language drama A Respectable Woman (Une Femme respectable), and Francis Leclerc's The Dishwasher (Le Plongeur).