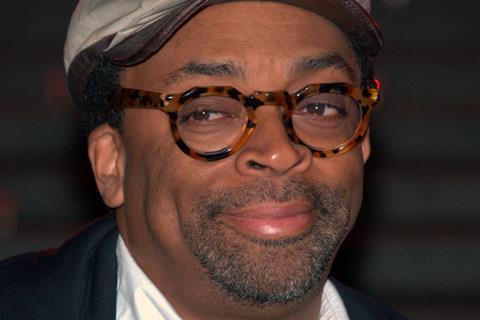 Spike Lee's Da 5 Bloods will launch on Netflix on June 12, the Oscar-winning director has revealed on Twitter.
The film will be scrutinised by awards insiders as it has been spoken of as a potential Academy Awards contender.
It is one of several from the Netflix stable that could vie for trophies in the upcoming season, and will be eligible for Oscars since the Academy tweaked its rules amid the coronavirus pandemic to allow members to consider films that cannot open theatrically and go out digitally first.
Netflix has in the last few years opened its awards contenders in theatres in order to qualify for awards consideration.
Chadwick Boseman, Delroy Lindo, Jean Reno, Jonathan Majors and Paul Walter Hauser star in the drama about four black Vietnam War veterans who return to southeast Asia to put the memory of their late unit leader to rest and recover a stash of gold.
Lee shared the adapted screenplay Academy Award for BlacKkKlansman in 2019.
Netflix's awards season war chest includes David Fincher's Citizen Kane drama Mank, Ron Howard's Appalachian drama Hillbilly Elegy, George Clooney's sci-fi drama Good Morning, Midnight, and a drama starring Sandra Bullock that Nora Fingscheidt directs and is based on the ITV series Unforgiven.