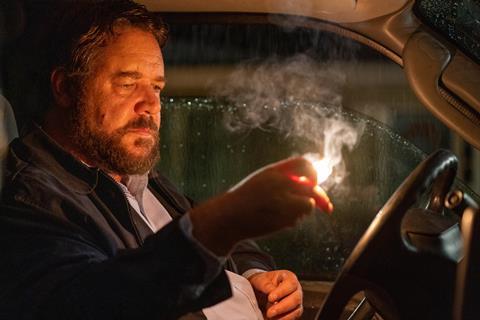 AUGUST 17 UPDATE: Paramount's SpongeBob Movie: Sponge On The Run grossed approximately $900,000 and Solstice Studios' Unhinged earned a confirmed $601,032 in Canada as exhibitors began to open up significantly for the first time since the lockdown in mid-March.
Family animation Sponge On The Run screened in 300 venues and Unhinged, in which Russell Crowe plays a man who goes on the rampage following a road rage incident, played in 299 through VVS.
Leading Canadian exhibitor Cineplex opened most of its more than 160 sites at the weekend, and it is understood roughly 20% of Unhinged's gross came from drive-ins. Of the indoor venues, Screen understands there is currently a 50-person cap, dropping to 25 at some recliner auditoriums.
Distributors typically release comparisons, however in light of the global health crisis and the fact that some sites remain closed and those that reopened are generally operating at 50% capacity, comparisons are redundant at this stage. Canada usually accounts for around 10% of North American box office including US sites.
While it remained unclear at time of writing how many presentations venues were able to accommodate due to enhanced hygiene protocols, Screen understands Unhinged played better in suburban areas than in the cities.
Unhinged is scheduled to open wide in around 2,000 sites in available cinemas in the US on August 21, while SpongeBob Movie will go directly to premium VOD followed by an exclusive run on CBS All Access in early 2021.
AMC Theatres and Cineworld-owned Regal are opening select US sites on Friday (August 21) in markets where it is safe to do so, with the remainder expected to open when they can in the coming weeks. Cinemark will continue to open its sites in markets where and when it is safe to do so.