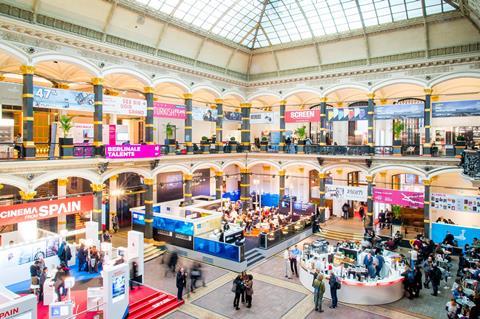 Los Angeles-based Spotlight Pictures has acquired world sales rights to the first three English-language genre films from Zee Studios International, the international arm of India's Zee Entertainment.
Spotlight will launch sales at the EFM in Berlin next month on Open 24 Hours, Daddy's Girl, and Dark Light.
Horror-thriller Open 24 Hours premiered at FrightFest London and Fantastic Fest last year and takes place in a rural all-night gas station where a paranoid woman takes a job after setting her serial killer boyfriend on fire. Brendan Fletcher and Vanessa Grasse star for director Padraig Reynolds.
Daddy's Girl is a revenge thriller from Julian Richards about a young woman held captive by her evil stepfather and has been selected to screen at the upcoming Fantasporto Festival.
Zee's biggest production to date is Dark Light, which Reynolds also directed and is in post. The story straddles the haunted house and creature feature genres. Jessica Madsen and Opal Littleton star. Aaron Sims, who drew concept designs on Aquaman and Ready Player One, is the creature concept designer.
Zee's CEO of international film production Shibani Kapur said: "We are targeting high-concept genre projects that will travel. With a well received international festival run which will continue, we are excited to partner with Spotlight Films. They have a keen understanding of the global value of our films and will bring them to a wide and diverse audience."
Spotlight CEO Matt McCombs added, "The synergy between Zee Studios International and Spotlight's expertise is obvious. Our global network of distributors are always thirsting for well made, fast-paced commercial films that can generate revenue. These films have it all and more."