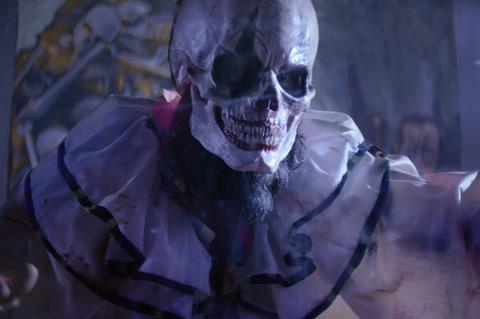 Spotlight Pictures has acquired US and international sales rights excluding Canada for horror Extremity.
The feature is in final stages of post-production and Spotlight has introduced it to buyers at AFM. Walter Moura of Spotlight Pictures and producer Corinne Ferguson of Dark Elegy Films negotiated the deal.
Anthony DiBlasi directed the first feature produced by Dark Elegy, headed by Corinne Ferguson and produced in collaboration with David Bond. Bond also wrote the screenplay, which was based on works by Scott Swan.
Extremity centres on a young woman with a severely troubled past who signs up for an extreme haunt called Perdition. She believes that putting herself through Perdition's nightmarish trials will help her exorcise her internal traumas, but has no way of knowing just how shocking her ordeal will be, or what dark secrets buried in her psyche will emerge.
Chad Rook, Ashley Smith, J. LaRose, Japanese actress Ami Tomite, Yoshihiro Nishimura, and Dana Christina star. Nishimura created the film's make-up effects, while the late Simon Sayce created the masks worn by Perdition's denizens.
Matt McCombs, CEO of Spotlight Pictures, said: "We're proud to collaborate with Dark Elegy Films, who has crafted a remarkable horror film. We believe it's a true modern cult classic of the genre and are proud to be bringing this remarkable production to our worldwide buyers."
Ferguson added: "I wanted to make a movie that explored the strength of female empowerment under extreme circumstances. This film was designed to bridge legacy horror with the next generation of new talent, while bombarding you with intense visuals, complex sound design and controversial themes like extreme haunts."
Diblasi said: "It confronts very dark issues head-on. Like the extreme haunts, this film is meant to push those buttons, and if you peel back the layers of entertainment, it will also speak to people about their own self-destructive natures. A lot of us have been guilty of those at one time or another, and some people self-sabotage their own happiness.
"What's that little voice that pushes us to do the thing we know is the worst for us? We inherently want to push ourselves to our limits, both physically and psychologically, and to get as close to death as possible and know where that line is."