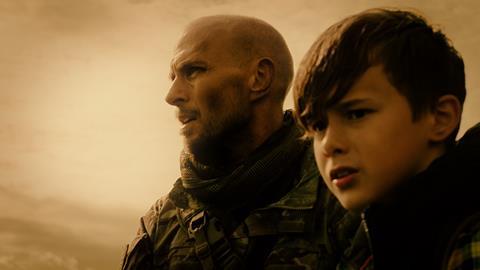 Los Angeles-based sales agency Spotlight Pictures has boarded worldwide sales rights on the sci-fi thriller The Last Boy starring Luke Goss and 14-year-old Flynn Allen.
Spotlight CEO Matt McCombs and his team will launch the feature at AFM. The story of a boy's quest to find a mythical place in a dying world is inspired by the poetry of the 13th Century Sufi mystic Rumi.
Perry Bhandal of London-based Kirlian Pictures wrote, directed and produced the thriller and shot in West Sussex. The Last Boy marks the second feature from Bhandal after action thriller Interview With A Hitman, which also filmed in the UK as well as Romania. Richard Swingle and Goss served as co-producers.
"We are thrilled to be teaming up with Kirlian Pictures to bring this truly exceptional and original film to a worldwide audience," McCombs said. "Perry and his team have done a remarkable job in this powerful sci-fi fable."
Bhandal added: "I'm really pleased to be working with Ryan and Matt. They understand the film and its message and I look forward to seeing it reach the wide audience it deserves." McCombs and Bhandal negotiated the deal.