Film being lined up for release in 2018.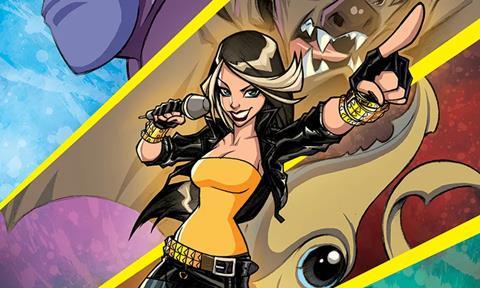 Stan Lee's POW Entertainment has licensed its animated alien characters, The Unknowns, to be used in animated feature Panda vs. Aliens, which is currently in production at Canada's Arcana Studios.
Co-produced by China's Yisang Media and Los Angeles Beijing Studios (LABS), the film is about aliens landing on an animal planet and seeking the power of a panda that they've seen through satellite broadcasts of a TV show.
Gill Champion and Stan Lee will executive produce the film, which is directed by Arcana Studios founder Sean O'Reilly and is being lined up for release over Chinese New Year 2018.
SC Films International has also come on board the project as international sales agent.
The Unknowns is a TV series about a group of aliens who land on Earth disguised as a touring rock band, which is based on an original idea created by Stan Lee and developed by O'Reilly and Chris 'Doc' Wyatt.
China's Camsing Global, which acquired POW Entertainment in March 2017, has established a joint venture, Linking Star Pictures, with Beijing Film Co and Beijing Novo United Films to develop movie and other projects based on five as-yet-unspecified characters created by Stan Lee.