The team behind Stars Wars: The Force Awakens will light up the hallowed Hall H in San Diego on July 10 with a "special look" at the upcoming tentpole.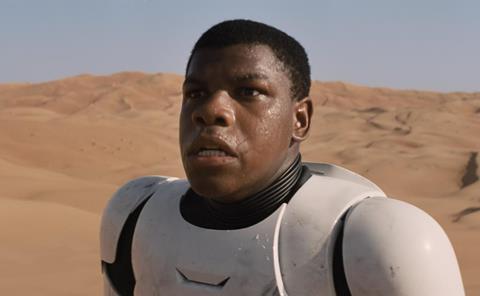 J.J. Abrams, writer Lawrence Kasdan, Lucasfilm president and producer Kathleen Kennedy and what the official Star Wars website called "special guests" are scheduled to appear.
Stars Wars: The Force Awakens is scheduled to open on December 18 around the world through Disney.
The Hall H presentation is one of several events related to the Star Wars universe that include panels on publishing, Hasbro merchandising and a 40th anniversary celebration of Industrial Light & Magic.
Rounding out the day-long schedule is a look at Disney Infinity 3.0 Edition, a line of hybrid toys and video games combining characters from Star Wars and The Walt Disney Company stable.
Earlier this week reports circulated that Marvel Studios would not stage a panel this year. Comic-Con will run from July 9-12.