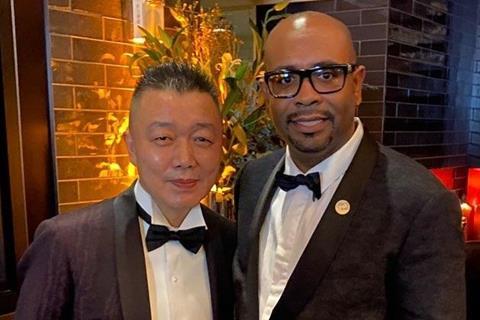 China-backed producer-financier Starlight Media has struck a multi-year deal with US producer David Steward II's Oscar-winning Lion Forge Animation Studio.
The parties intend to co-finance and co-produce a slate of original animation and projects based on Lion Forge properties and broader cultural properties. The goal is to introduce Lion Forge Animation's IP to China, develop IP for the Chinese market, and explore traditional Chinese stories and IP for remakes and derivative content for international markets.
The deal with Steward II's company, which produced this year's Oscar-winning animated short Hair Love, involves Starlight's $100m-plus development fund. The company is led by CEO Peter Luo, has offices in Beverly Hills, and is a wholly-owned subsidiary of publicly traded Starlight Culture Entertainment Group Limited.
Starlight will retain distribution, licensing and merchandising rights in the Greater China region (including mainland China, Hong Kong, Macau, and Taiwan), while Lion Forge Animation will hold distribution and licensing rights for the rest of the world.
The first two projects will be a re-imagining of Journey To The West in the form of a feature-length animated film based on the historical Chinese novel of the same name; and an original animated short film inspired by the Covid-19 pandemic and its impact on humans and other species. The latter is being fast-tracked for an April start, while development is starting on Journey To The West.
Animation work will be conducted at Lion Forge Animation studios in St. Louis, Missouri.
Steward II said the partners were building a slate that reflected "diverse voices and stories", while Luo added that the parties shared "a common vision" to bring "high quality, very entertaining films to the marketplace".