EXCLUSIVE: Writer-director David Leon's feature debut, the first backed by Ingenious' SEIS fund, is set to shoot in and around Newcastle.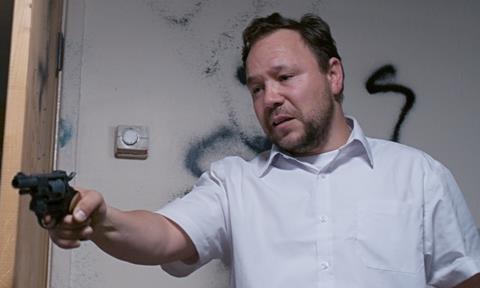 Shoot commences on March 31 in and around Newcastle on actor-director David Leon's feature debut Orthodox, starring Stephen Graham, Michael Smiley, Christopher Fairbank and Giacomo Mancini.
For full production information
Screen Star of Tomorrow 2012 Leon has adapted the feature from his short of the same name [which starred the same cast], in which a man persecuted for his commitment to the orthodox Jewish faith (Graham) is pushed towards the fringe of the religious community. Taking up boxing as a means of self-defence, he quickly finds himself out of his depth in the criminal underworld.
Leon produces with Daisy Allsop. Boardwalk Empire and This Is England star Graham and Vicky Cristina Barcelona producer Gareth Wiley are on board as executive producers. The film is the first to be backed through Ingenious Media's new SEIS fund.
Writer-director David Leon said: "The world that these characters inhabit is so rich it's always seemed like a natural canvas for a film.
"Benjamin is a man caught between two worlds, the Orthodox Jewish community and mainstream life, yet the challenges he faces are much like those that we all have to confront. Through the decisions he makes he becomes an ordinary man in extraordinary circumstances."
Leon won the Best Narrative Short award for Man and Boy at the 2011 Tribeca Film Festival.
The shoot will last three weeks.