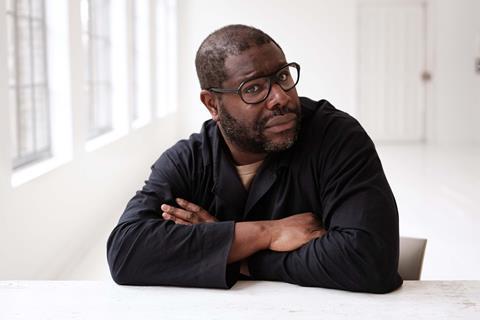 UK filmmaker and artist Steve McQueen will attend the 2021 International Film Festival Rotterdam (IFFR) with the world premiere of Sunshine State, an art installation playing at the city's Kunsthal venue.
Details about the installation are still under wraps; the festival says that "the celebrated filmmaker and visual artist will infuse the expansive, central space of Rotterdam's distinctive Kunsthal with sound and image."
Commissioned by IFFR, the free installation will be open to the public, and will run from Wednesday, January 26 until Sunday, February 13. It is housed in the festival's Art Directions section.
Before moving into feature filmmaking with Hunger, Shame, 12 Years A Slave and Widows, McQueen received the prestigious Turner Prize in 1999 for his work as a visual artist.
Line-up additions
Feature films added to the festival line-up include Bruno Dumont's Cannes 2021 Competition entry France in Limelight; and Panah Panahi's Hit The Road, Kiro Russo's El Gran Movimiento and Rachel Lang's Mon Légionnaire in the Harbour section.
The festival has confirmed nine titles for its Cinema Regained strand, consisting of repertory titles and contemporary films that look back at film history. The films include the world premiere of Geetika Narang Abbasi's Urf, a documentary about lookalikes of Indian cinema stars, known locally as Juniors.
Also having its world debut is French filmmaker Loubna Regragui's The Nine Lakh Stars, which looks at the ethics of film preservation through a focus on Mani Kaul's 1973 Indian ghost film Duvidha.
The Art Directions section for visual works will include Italo disco. The Sparkling Sound Of The 80s in the Scopitone sub-strand; plus Invisible: Gay Women In Southern Music by US director T.J. Parsell.
Further titles will be added in advance of the full line-up announcement on December 20.