The actor will star in feature film versions of his shows Shakespeare's Villains and Tell Tale Heart.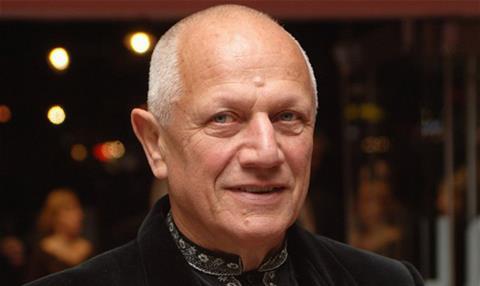 Actor and playwright Steven Berkoff, best known for villainous screen roles in Octopussy and A Clockwork Orange, is set to reprise two of his most successful theatre productions on film.
Shakespeare's Heroes & Villains and Tell Tale Heart, both written by Berkoff, will be co-produced by Red Rock Entertainment (That Good Night) and CK Films with Stephen Cookson (My Angel) directing. Both are currently in development.
Shakespeare's Heroes & Villains will be adapted from the Berkoff-penned stage production Shakespeare's Villains. The one-man play, which had its first run at London's Theatre Royal in 1998, explores and analyses some of the Bard's most villainous characters, including Macbeth, Iago, Richard III and Coriolanus.
The film production ties in with celebrations of the 400th anniversary of the death of Shakespeare, which has also seen the British Council export 18 of the Bard's UK-produced films to 110 countries, including a Kurdish refugee camp in Iraq.
Berkoff's Tell Tale Heart, which is based on Edgar Allan Poe's short story, is another Berkoff-penned dramatisation. It tells the story of a lonely servant who plots to kill an old man because of his evil 'vulture' eye.
Originally written as a monologue, it was most recently performed by Berkoff at the Hammersmith Riverside Studios.
Berkoff began his theatrical career writing and performing in adaptations of Kafka's plays before moving into cinema. His first roles were in the Stanley Kubrick films A Clockwork Orange and Barry Lyndon and one of his most recent was in David Fincher's 2011 adaptation of The Girl With The Dragon Tattoo.