StudioCanal is aiming to strengthen its UK presence with the launch of a new TV and film production company.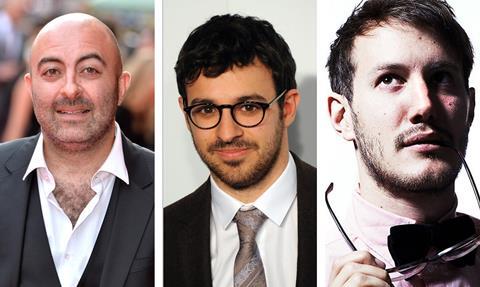 StudioCanal has announced the creation of Guilty Party, a new UK-based production company run by producer Spencer Millman (The Inbetweeners 2) and actor-writers Simon Bird (The Inbetweeners) and Jonny Sweet (Chickens).
The new company will come under the creative supervision of Nicola Shindler, executive producer and founder of drama firm RED Production Company.
The move underlines StudioCanal's ambition to strengthen its position in the UK. The French film giant will own a 25% share in Guilty Party as a partner in the company and will also handle worldwide distribution.
StudioCanal's COO, CFO and head of TV series Romain Bessi said: "There is a fantastic opportunity for StudioCanal to become the main house of European talents in TV series so we are very happy to have Spencer Millman, Simon Bird and Jonny Sweet join our family.
"They bring very complementary skills and experience, so with the support of Nicoal Shindler, our sales and marketing teams but also our other partners, we really believe that together we can create series that will reach a global audience.
"This is the beginning of a nice European journey!"
Millman, the Bafta-winning TV and film producer of The Inbetweeners 2, Harry Hill's TV Burp and The Mighty Boosh, said: "We are hugely excited with the formation of Guilty Party Pictures and with Nicola Shindler and StudioCanal behind us we cannot wait to support and promote the most exciting new and established writers and talent in the industry and make programmes we feel very passionate about."
Shindler, whose RED Production Company has made British drama series including Scott & Bailey, Last Tango In Halifax andHappy Valley, said she was "looking forward to developing a slate of new TV and theatrical content for UK and international audiences".
The formation of Guilty Party marks the latest in a series of moves by StudioCanal to expand its European footprint.
It became a major shareholder in Germany's Tandem in 2012 and RED Production Company in 2013 before creating SAM along with Adam Price, Soren Sveistrup and Meta Foldager in 2014, inking two co-development agreements with Svensk and Spark to work with Scandinavian creative talent.