STX president expects Kosse to have a team of at least 24 staff in place by mid-2017; UK and international distribution plans underway.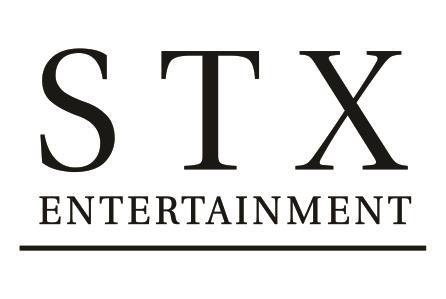 The appointment of Film4 boss David Kosse to president of STX Entertainment's international division has taken the UK industry by surprise.
However, the move is in keeping with the ambition and pace of emerging powerhouse STX.
According to STX Entertainment president Sophie Watts, the fast-growing mini-studio - which has been targeting an aggressive international growth strategy - views Kosse as one of the key linchpins for shaping those plans going forward.
Under Kosse's stewardship, the company's new London-based international division will identify and act on global opportunities for development, production and distribution of STX's film and TV content.
"In terms of production and distribution, everything international outside of domestic will be centralised under David Kosse," Watts told Screen.
"You can't build an international division without one of the single best international executives out there. It has taken time to shake it out with David and we are ecstatic to have him joining," she added.
STX Entertainment, which was launched in 2014, has announced plans to invest more than $1 billion per year through 2018 in making, marketing and distributing films.
The company's lead investor is US venture capital firm TPG; its third largest shareholder is Chinese private equity firm Hony Capital, and it signed a deal in March 2015 with Huayi Bros. to co-finance at least 18 films over a three-year period.
Private equity backers also include Gigi Pritzker and Beau Wrigley.
The company has 50 output deals in place with international distributors and and has direct distribution agreements with North American theater chains AMC, Regal, Cinemark and Carmike. It also has a multiyear partnership with Universal Studios Home Entertainment for US home entertainment distribution of its titles.
Acquisition titles for the US include remake Secret In Their Eyes, thriller The Gift and upcoming Matthew McConaughey drama Free State Of Jones, directed by Gary Ross, while projects also produced by STX include Jackie Chan thriller The Foreigner and comedy Bad Moms.
"We feel very supported by our partners, including our Chinese partners, but a huge part of the plan was always how to put boots on the ground internationally," Watts told Screen.
The former Universal and Momentum executive Kosse has long-standing relationships with a number of STX seniors, including former Universal Pictures chairman Adam Fogelson who runs the company's motion-picture division.
The current Film4 chief will join officially in June but has already been advising STX on a number of its projects and releases and has been involved in securing a central London office to serve as STX International's headquarters. The exact location has yet to be announced.
The executive will also continue to help Film4 with its transition to new leadership through November.
"David will be directly distributing movies for STX internationally based out of the London office starting in 2017," said Watts.
The company's 50 international output deals will roll out over the next 18 months as Kosse builds the international operation.
The decision to embark on distribution in the crowded UK and Ireland markets, and other international territories in future, is another key part of STX's ambitious global strategy, said Watts.
"The studios do tentpole movies but there's a shortage of mid-range, star-driven, commercial film, which is what we were built to do. Based on our experience, that is not a crowded marketplace and that is a reason why we have brought our business plan forward three years."
Under Fogelson's stewardship, STX is on course to produce 12 films this year.
Hardcore Henry, which STX acquired worldwide rights to in Toronto last year, is being released in the UK by Entertainment Film Distributors.
In the UK, Watts said STX will be open to exploring partnerships with UK producers and production companies, including Film4 and BBC Films. But she also stressed that the company's deep pockets will allow STX International to operate on a firm footing from the get-go.
"For us, it's about how do you identify the right projects, the right movie stars and weaponise that talent and those relationships. I'm not interested in one-off movies with one-off individuals - that doesn't build my business plan."
"Opportunistically, we will look at everything out there but we're not looking to lean on anyone else to provide us content. That doesn't make you a major studio."
Kosse will begin active recruitment for the new division immediately. Watts expects him to have two dozen staff in place in the London office by mid-2017 across development, production, marketing and distribution.
Identifying Kosse as an integral addition to STX's global expansion plans, Watts also singles out the company's strategy to build itself into a leaner, more nimble studio suited to the 21st-century media landscape.
"We're building ourselves as a global company and David is critical as we fuel him with the resources to build it out. He's an absolutely essential voice for us in terms of what the world is looking to see."