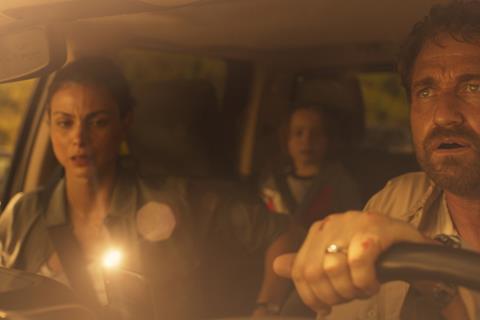 STXfilms is moving the US release of Gerard Butler action film Greenland from September 25 to an unspecified fourth quarter berth.
The film has already grossed approximately $12.5m from its international release, opening at number one in 13 markets.
The move comes as cinemas in most markets in Los Angeles, New York and San Francisco remains closed, resulting in a US exhibition landscape that is 70% open.
Those cinemas that have returned to business are operating at limited capacity with strict social distancing guidelines in step with public health and hygiene protocols amid the ongoing pandemic.
Butler, Morena Baccarin, and Scott Glenn star in Greenland, about a man and his estranged wife and their son who risk their lives in a bid to reach a safe haven during a comet strike on Earth.