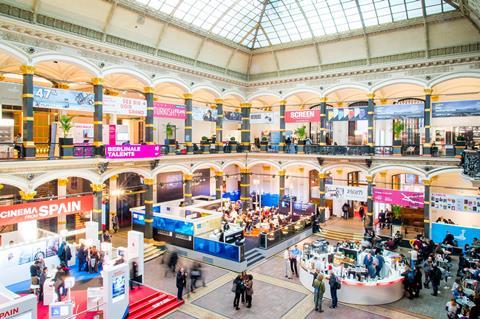 STXinternational will launch worldwide sales in Berlin next week on survival thriller Horizon Line to star Allison Williams from Get Out and Girls, and Alexander Dreymon from The Last Kingdom.
STXfilms is producing alongside Nordic major SF Studios, who developed the project and plans to produce more English-language films for the international market.
SF Studios senior vice-president of international production at SF Studios Fredrik Wikström Nicastro (Borg/McEnroe) serves as producer, and Mikael Marcimain will direct from a screenplay by 10 Cloverfield Lane writers Josh Campbell and Matt Stuecken.
In Horizon Line two old flames find themselves in the same single-engine plane flying over the Indian Ocean to a mutual friend's destination wedding. When the pilot suffers a heart attack, they must find a way to keep airborne and find their way back to land.
Principal photography is scheduled to commence in Mauritius on February 11, before moving to Dublin, followed by Pinewood in London. Executive producers are Jaume Collett-Sera, Juan Sola, and Peter Garde.
"I am so excited to produce the first English language film of one of Sweden's most talented directors, based on Josh and Matt's unique script with Allison Williams and Alexander Dreymon starring," said Nicastro. "This is going to be an entertaining thrill ride that we are looking forward to making with our friends at STX."
"When I first read Horizon Line I was immediately struck by the high concept, constant tension and brilliant characters that just jumped from the page," said STXfilms chairman Adam Fogelson. "You are rooting for this couple at every step of the way – it's a complete crowd pleaser and audiences in the US and around the world will love them and the film. It also makes me especially happy to be partnering with Fredrik and our friends at SF Studios."
Upcoming SF Studios productions include the US remake of A Man Called Ove starring Tom Hanks, and I Am Victor based on an upcoming novel by Jo Nesbø adapted by James Bond screenwriters Purvis and Wade with Baltasar Kormakur set to direct.