New York-based indie sales powerhouse Submarine is creating a new documentary centric label in Scandinavia with NonStop Entertainment.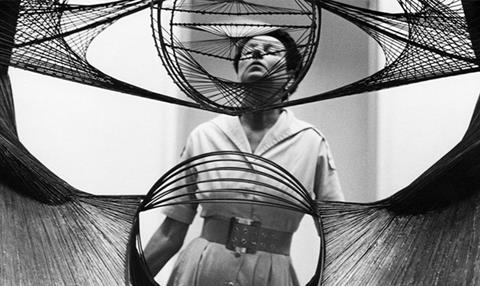 The new label, NonStop Submarine, was unveiled today at IDFA (Nov 18-29). It will distribute 10-15 titles per year theatrically and across digital/streaming platforms, DVD, and TV in Sweden, Norway, Denmark, Finland, Iceland, Estonia, Latvia, Lithuania, Luxembourg, and the Netherlands.
The deal was negotiated by David Koh, Dan Braun, and Josh Braun on behalf of Submarine along with Jakob Abrahamsson, CEO of NonStop Entertainment.
The initial slate includes Peggy Guggenheim: Art Addict, Chris Burden: Double Bind, Sneakerheadz, Welcome to Leith, and Mavis!.
The companies have a history of working together on titles including Nas: Time Is Illmatic, Dior & I, Cutie & the Boxer, and Searching for Sugar Man.
David Koh, Dan Braun, and Josh Braun of Submarine said in a joint statement, "We have had a very fun and successful collaboration over the years and our filmmakers and producers couldn't have a better home and distributor as NonStop Entertainment. Scandinavian audiences are amongst the most sophisticated in the world and doc crazy and we look forward to supplying great films, stories and human voices from around the world by great directors as we help to expand the doc market in Scandinavia with NonStop and worldwide. We look forward to working with Jakob and his team on our upcoming slate."
Jakob Abrahamsson of NonStop Entertainment added, "We're delighted that one of the first steps we take as a newly reborn independent player is to solidify our relationship with Submarine, one of the world's most prominent documentary crews, and hence to work more closely with David, Dan and Josh and their team, whose impeccable tastes and sensibilities are very much aligned with ours and to get in early on some of the greatest docs made."
The deal also include a first look option for Submarine's fiction slate.
Submarine, which also works in production and distribution, also recently launched a German label with NFP films, called NFP Submarine Doks.
NonStop was formerly owned by Turner Broadcasting, and is now independently owned after a buyout by Jakob Abrahamsson and CG Anderson in August.