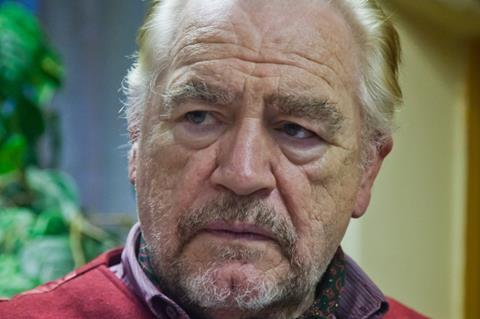 'Succession' star Brian Cox is to make his feature directing debut on family drama 'Glenrothan'.
Cox will also star in the project, which is being developed by Lionsgate and independent UK company Nevision. It is a first fiction feature for the latter, which made documentaries Rolling Stone: Stories From The Edge for HBO and Against The Tide with Germany's ARTE.
The project is created by Scottish author David Ashton, co-written with screenwriter Jeff Murphy, who previously wrote Bifa 2020 nominee Justine.
Emma Berkofsky, head of development and acquisitions at Lionsgate UK, is developing Glenrothan with Neil Zeiger, creative director, scripted at Nevision, with the latter also producing. Nevision's James Cabourne will be executive producer.
Described by the production as 'a love letter to Scotland', Glenrothan tells the story of two estranged brothers reuniting in the land of their birth, in the village that houses the family business – the Glenrothan whisky distillery.
"Glenrothan was conceived with Brian in mind," said Zeiger. "However, having worked with him in front of the camera, I knew that his extensive knowledge and vision would elevate the film even further were he to also direct the movie."
"Glenrothan is my homage to the elements that make Scotland such an extraordinary country, where vibrancy and majesty of the land is expressed through passion and desire – balanced by the Scot's deep-rooted humour and grasp of the absurd," added Cox.
Cox has earned acclaim for his role as domineering patriarch Logan Roy in HBO's Succession, winning best performance by an actor in a television series – drama at the 2020 Golden Globes.
He hails from Dundee, a short distance from the Scottish whisky town of Glenrothes.