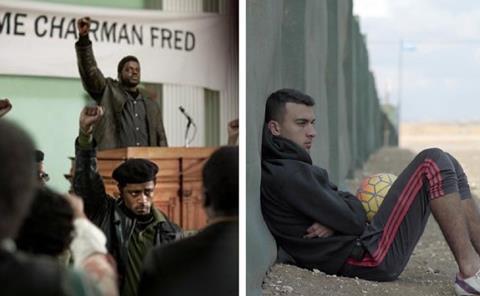 Sundance Film festival has added awards season contender Judas And The Black Messiah starring Daniel Kaluuya and documentary Captains Of Zaatari to its feature line-up.
Shaka King directed Judas, in which Kaluuya plays charismatic Illinois Black Panther Party chairman Fred Hampton, whose chapter is infiltrated by FBI informant William O'Neal (LaKeith Stanfield).
The true-life drama debuts in the festival's Premieres section on February 1 online and in a number of satellite screening sites across the US that do not include drive-ins in the Los Angeles area due to the Covid surge.
Warner Bros will release it on February 12 day-and-date in US cinemas and on HBO Max for a 31-day period.
World Documentary Competition selection Captains Of Zaatari (Egypt) is directed by Ali El Arabi and follows two best friends in a Jordanian refugee camp who dream of becoming professional football players and get the chance to impress a visiting scout.
The documentary premieres on January 31 on the festival's digital platform.
The two additions raise the number of features to 73, representing 30 countries and 39 first-time feature filmmakers. Sundance is set to run from January 28-February 3.