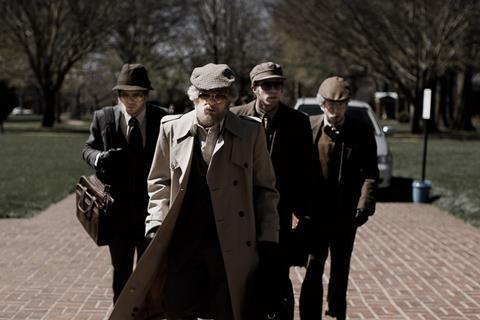 The Orchard and new distributor MoviePass Ventures have teamed up on North American rights to Bart Layton's acclaimed heist film American Animals, while Lionsgate has acquired highly regarded Blindspotting.
The Orchard and new distributor MoviePass Ventures struck the American Animals deal with UTA Independent Film Group, Film4 and AI Film on the same day it emerged that STX had acquired UK rights from Sierra/Affinity.
Evan Peters, Barry Keoghan, Blake Jenner, Jared Abrahamson, Ann Dowd, and Udo Kier star in the in U.S. Dramatic Competition entry about a group of youngsters who in 2004 attempted an audacious art-theft.
Film4 co-financed and developed the Raw production with AI Film. Katherine Butler, Derrin Schlesinger, Dimitri Doganis, and Mary Jane Skalski produced, and executive producers are Aviv Giladi and Len Blavatnik, David Kosse, Sam Lavender and Daniel Battsek, and Tory Metzger.
MoviePass CEO Mitch Lowe said of the company's first co-acquisition: "We're open for business and look forward to supporting our other distributor partners in acquiring great content, utilizing efficient P&A spends, and ensuring strong performance in the theatrical window and participating in downstream revenues as a result of strong box office performance."
Lionsgate picked up worldwide rights from Endeavor Content to Snoot Entertainment's buddy comedy Blindspotting, which Carlos Lopez Estrada directed and opened the festival last week.
Daveed Diggs and star in the U.S. Dramatic Competition entry as friends who must navigate a tense racial milieu as one of them tries to make it through his final days of probation.