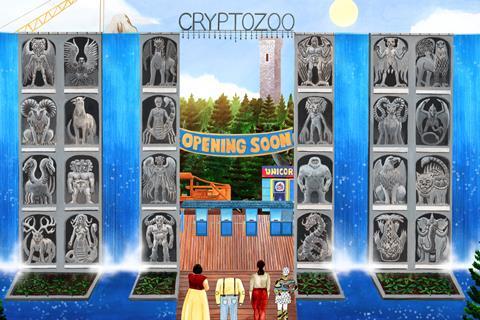 Magnolia Pictures has acquired North American rights to Sundance animation Cryptozoo by Dash Shaw
Lake Bell, Zoe Kazan, Michael Cera, Louisa Krause, Peter Stormare, Thomas Jay Ryan, Grace Zabriskie and Angeliki Papoulia are among the voice cast.
Cryptozoo takes place in the 1960s and frames a war between the authorities who want to capture and weaponise a mythical creature, and those who seek to protect the fantastic beast and other cryptids in the titular establishment.
Shaw's (My Entire High School Sinking Into The Sea) wife and collaborator Jane Samborski directed the animation.
Magnolia plans a 2021 release. Match Factory handles international sales.
The film is a Fit Via Fi presentation of an Electric Chinoland production, with Low Spark Films, in association with Washington Square Films, with support from Cinereach.
Kyle Martin, Samborski, Bill Way, and Tyler Davidson produced, and executive producers are Gail Flanigan, Dexter Braff, and Drew Sykes.
Magnolia EVP Dori Begley and SVP of acquisitions John Von Thaden brokered the deal with UTA Independent Film Group and Hayden Goldblatt of Frankfurt Kurnit Klein & Selz on behalf of the filmmakers.