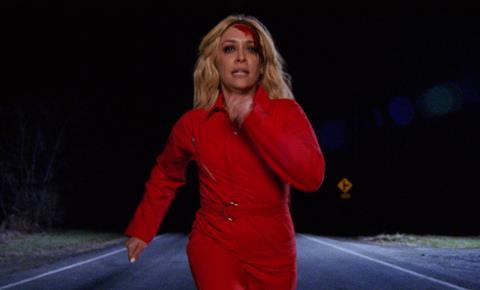 Ryan Kampe's Visit Films has boarded international rights to Sundance neo-noir Superior and will launch sales at the upcoming virtual EFM.
Erin Vassilopoulos's U.S. Dramatic Competition selection stars twins Alessandra Mesa (who co-wrote the screenplay) and Ani Mesa in the story about estranged sisters who reconnect under frightening circumstances.
When Marian (Alessandra Mesa) is forced to go on the run she flees to the small-town home of her housewife sister, Vivian (Ani Mesa). The identical twins live vastly different lives, and the arrival of Marian places them both in grave danger.
Superior premiered on Saturday and was inspired by Vassilopoulos's short and Sundance 2015 selection of the same name. The feature cast includes Pico Alexander, Jake Hoffman, and Stanley Simons.
Producers are Benjamin Cohen, Grant Curatola, and Patrick Donovan. Pierce Varous is executive producer. CAA represents US rights.
"We saw the short. We loved the short. Then we saw the feature and loved the feature even more than the short," said Kampe. At Visit, we have spent 15 years cultivating this type of incredible non-conforming cinema that provokes audiences and captures the imagination and are so pleased to be able to bring this to the international market.
"I believe that Erin will have a career similar to other early stage filmmakers we have worked with in the past like the Safdies, Eliza Hittman, Josephine Decker and more.
"We are thrilled to partner with Ryan Kampe and his team at Visit Films. Between their collective experience and expertise of the world market, we know the film is in the best of hands," said Cohen, Curatola, Donovan, and Varous.