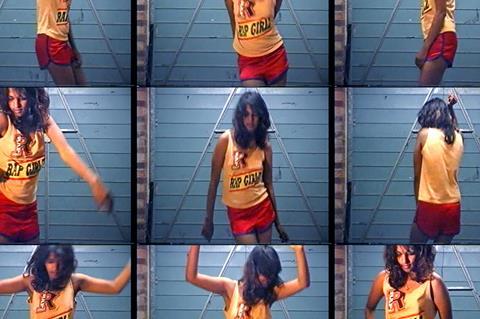 UK-based documentary sales outfit Dogwoof has taken international sales rights to Matangi/Maya/M.I.A., the awaited film about British-Sri Lankan musician and activist M.I.A.
The feature debut of Steve Loveridge is drawn from a cache of personal tapes shot by the outspoken artist over the last 22 years, capturing her journey from immigrant teenager in London to the international popstar M.I.A. Inspired by her roots, the singer is known for drawing on Tamil politics, art school punk and hip-hop beats.
The acclaimed musician, perhaps most famous for hit single Paper Planes, was the first artist of Asian descent to be nominated for an Oscar (for Slumdog Millionaire song O Saya) and Grammy Award in the same year. She has also been nominated at the Mercuy Prize, MOBO Awards and MTV Video Music Awards. The singer has also faced travel restrictions to the US on account of her her controversial song lyrics and because her father has been affiliated with groups that oppose the Sir Lankan government.
The deal between Dogwoof and US-based outfit Cinereach covers all international territories while North America will be handled by Cinetic Media. The film will get its world premiere in the world documentary competition at the Sundance Film Festival on Sunday, 21 January and will have its market premiere at EFM in Berlin next month.
The film was financed and produced by Cinereach (Beasts Of The Southern Wild), in association with Lori Cheatle of Hard Working Movies (I Am Another You) and Doc Society.
"Having eagerly followed the progress of this project for some time, we are delighted that the Cinereach team and Lori have entrusted us with their film," said Dogwoof head of distribution Oli Harbottle. "Matangi / Maya / M.I.A. offers an unrivalled look at the life and career of one of music's most exciting artists and activists, filmed with astonishing intimacy over several years, and the film makes a wonderful addition to our Sundance line-up which has a clear emphasis on strong female characters this year."

"Having been present for so much of Maya's journey, I feel incredibly honored to have been entrusted with the creative freedom to tell Maya's story so that we can share it with audiences worldwide," said director Loveridge.