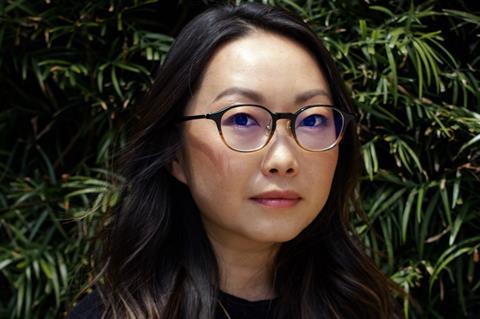 Days before the US release of her Sundance London audience award-winning breakout The Farewell, director Lulu Wang has set her next feature, reuniting with Big Beach and partnering with Votiv on sci-fi Children Of The New World.
Details remain under the proverbial wraps, however what is known is Wang is adapting the feature from Alexander Weinstein's collection of short stories of the same name, and the story will again explore family interactions.
Dani Melia and Peter Saraf will serve as producers for Big Beach, as they did on The Farewell, alongside Justin Lothrop for Votiv. Brent Stiefel of Votiv is on board as executive producer.
The Farewell stars Awkwafina and tells of a Chinese family preparing for the death of their matriarch. Following the world premiere at Sundance Film Festival in Park City in January, it won the win the Audience Award at Sundance London, Atlanta Film Festival, LA Asian Pacific Film Festival, and Cinetopia. A24 releases it theatrically on Friday.
Wang said, "I could not have made The Farewell without my fantastic producers at Big Beach, so I'm looking forward to this new collaboration, with them and Votiv, to continue exploring the evolving dynamics of family."
"We had an incredible experience collaborating with Lulu Wang on The Farewell and are thrilled to be making another film with this visionary director, this time working alongside Votiv and exploring a completely different space and genre," said Big Beach producer Dani Melia.
"Lulu and I have been friends for years now and we're very excited to be collaborating with her on such an incredible project," added Votiv's head of development Justin Lothrop. "When we started on this journey with her, I don't think we could have imagined a better partner than Big Beach, and we couldn't be more pleased about working with them on this."
Big Beach's upcoming film releases include TriStar's Fred Rogers drama It's A Beautiful Day In The Neighborhood from Marielle Heller with Tom Hanks and Matthew Rhys. Credits include Little Miss Sunshine, Loving, and Puzzle. Big Beach TV is behind episodic dramas Vida, currently on its second season on Starz, and Sorry For Your Loss, which is about to enter production on the second season for Facebook Watch.
Development finance and production company Votiv is best known for Free In Deed, As You Are, and Obvious Child. A growing production slate includes Miles Joris Peyrafitte's Mother's Milk.