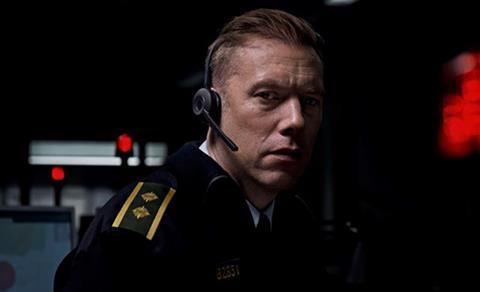 Magnolia Pictures has acquired North American rights from TrustNordisk to Gustav Möller's Danish thriller The Guilty and plans a 2018 theatrical release for one of the most widely acclaimed selections in Park City this year.
The World Dramatic Competition entry became an immediate talking point when it screened for press and industry before Sunday's (January 21) world premiere in Park City, and has sparked interest in English-language remake rights.
Jakob Cedergren stars in Möller's directorial feature debut as an embattled police officer demoted to desk work as an emergency dispatcher.
When he receives a call from a kidnapped mother who hangs up abruptly, the officer is pulled into a race against time as he begins to unravel what is at stake.
Möller and Emil Nygaard Albertsen wrote the screenplay, and Jessica Dinnage, Johan Olsen, Omar Shargawi and Katinka Evers-Jahnsen round out the key cast. Lina Flint produced the Nordisk Film Spring & New Danish Screen presentation.
Magnolia's senior vice-president of acquisitions John Von Thaden brokered the deal with TrustNordisk director of international sales and marketing Susan Wendt on behalf of the filmmakers.
"Gustav Möller has devised an ingeniously executed thriller with The Guilty," Magnolia president Eamonn Bowles said. "This is an incredibly accomplished feature debut, and Magnolia is excited to introduce him to American audiences."
"We are very excited to have our friends at Magnolia on board for this one," Wendt added. "This feels like the perfect match. I am sure Magnolia will do great promoting The Guilty and making sure it gets the attention it really deserves."
The Guilty screens again on Tuesday, Thursday, Friday, and Saturday.