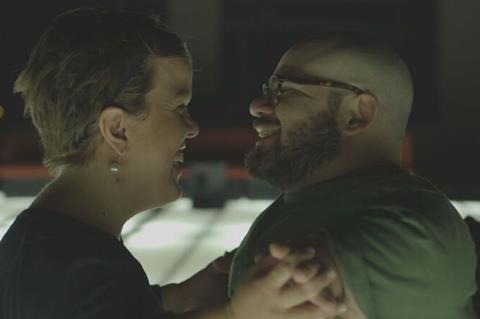 Sundance Selects announced today that the company is acquiring US and Canadian rights to Rachel Dretzin's documentary, Far From The Tree, ahead of its world premiere on November 10 at DOC NYC documentary festival.
The deal was negotiated by Josh Braun of Submarine and Gabe Brakin and Krista Wegener of Participant for the filmmakers with Arianna Bocco from Sundance Selects/IFC Films. Sundance Selects plans a theatrical release during summer 2018.
Far From The Tree, based on Andrew Solomon's book, looks at the difficulties and rewards of both raising and being a child whose life is vastly different from that of his or her parents. The film follows several families as they cope with the challenges presented by Down syndrome, dwarfism, autism, and having a child in prison.
Yo La Tengo and Nico Muhly created original music for the film, while cinematography is by Sam Russell and Wolfgang Held, with Ben Gold serving as editor. Jamila Ephron served as co-director, and Steve Golliday as co-editor.
The documentary comes from Participant Media, in association with Flux Films an Ark Media production. Dretzin, Solomon and Jamila Ephron produced. Participant's Jeff Skoll and Diane Weyermann served as executive producers, along with Mary Bing of Flux Films.
Solomon said: "I was delighted to find in Rachel Dretzin a filmmaker who could translate my book into a gorgeous and compelling film, and now I'm thrilled that the film has found in Sundance Selects a distributor who shares our vision. This will be the perfect path for this deeply moving film to meet its audience."
Dretzin added: "Sundance Selects has a fantastic track record and their plans for the film are very much in sync with what we had hoped for. It's a delight and an honour to have them on board."
Jonathan Sehring and Lisa Schwartz, co-presidents of Sundance Selects/IFC Films, said: "Far From The Tree is an inspiring and irresistibly moving journey into the differences that make us who we are. It builds on Andrew Solomon's landmark book to paint a complex and universal portrait of acceptance with an empathy and scale that only true cinema can do."
Weyermann and Bing said: "We are so excited to have found such incredible partners in Sundance Selects and are delighted to bring this very special film to audiences next summer."