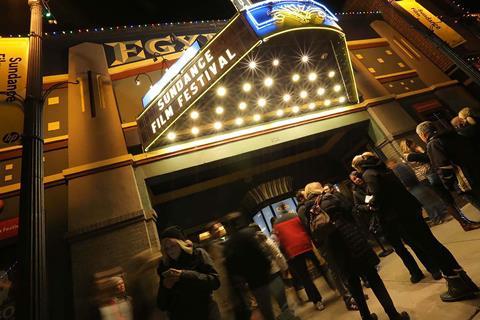 Sundance Film Festival programmers will consider films from the Cannes 2020 Official Selection for its competition categories in January 2021.
The development emerged on Wednesday (June 3) after Cannes chief Thierry Fremaux announced a 56-film line-up from the cancelled festival.
Fremaux said the films can screen in autumn festivals and beyond. Screen understands Sundance could be one such event should its programmers and the relevant filmmaking teams agree, and may carry selections from other cancelled festivals alongside its own world premieres.
The Park City event typically only plays world premieres in its competition sections that have not screened or been programmed for other festivals.
"Theoretically, the autumn festivals are going to lend their support. We talk a lot," Fremaux said as he announced the Official Selection at the Normandie cinema in Paris.
"They can go to Toronto, New York, Pusan, Deauville, Angoulême, for the French films. We've agreed with San Sebastian and Toronto that the films can play in their competitions," the Cannes delegate general said.
Sources tell Screen Venice is refusing to accept films that have accepted the Cannes 2020 label, although Fremaux sounded a more collaborative note saying Cannes had "evoked doing something with Venice. They're hard at work with their selection at the moment."
Sundance Film festival 2021 is scheduled for January 21-31.